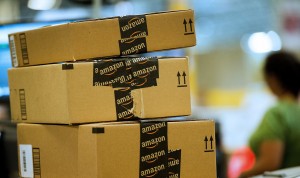 Amazon just announced new plans to hire over 120,000 new workers across the country for the upcoming holiday shopping season, according to their recent press release.
They'll be hiring new employees in a variety of positions at their fulfillment centers, sortation centers and customer service sites, and the company typically transitions many of these holiday positions into long-term employment.
"We prepare year-round for the holidays and we're excited to hire for over 120,000 positions this season to help delight our customers," saidDave Clark, Amazon Senior Vice President of Global Customer Fulfillment. "We look forward to welcoming back holiday employees who return year-after-year to Amazon and welcome new faces to the team, many of whom will continue on with regular, full-time roles with the company after the holidays."
The company said they plan on hiring about 3,000 new employees in South Carolina and about 600 in North Carolina.
If you're interested in learning more or applying to any of the new seasonal positions, go to www.amazon.com/peakjobs.
Comments
comments