Today Vice President Kamala Harris will coming to the Queen City aboard Air Force 2 to meet with US Transportation Secretary Pete Buttigieg and Congresswoman Alma Adams (NC 12th District) to talk about the Infrastructure Investment and Jobs Act and how it will impact our city and our region.
I'm traveling with @VP Kamala Harris today aboard Air Force 2 as she travels to Charlotte, NC with @SecretaryPete Buttigieg and @RepAdams to discuss the impact of the bipartisan infrastructure law.

Follow along for updates.#ncpol @SpecNews1CLT pic.twitter.com/rwEA6JUbyT

— Reuben Jones (@ReubenJones1) December 2, 2021
Today Adams sent out the follow graphic, showing a breakdown of what she believes the new act will do for our region: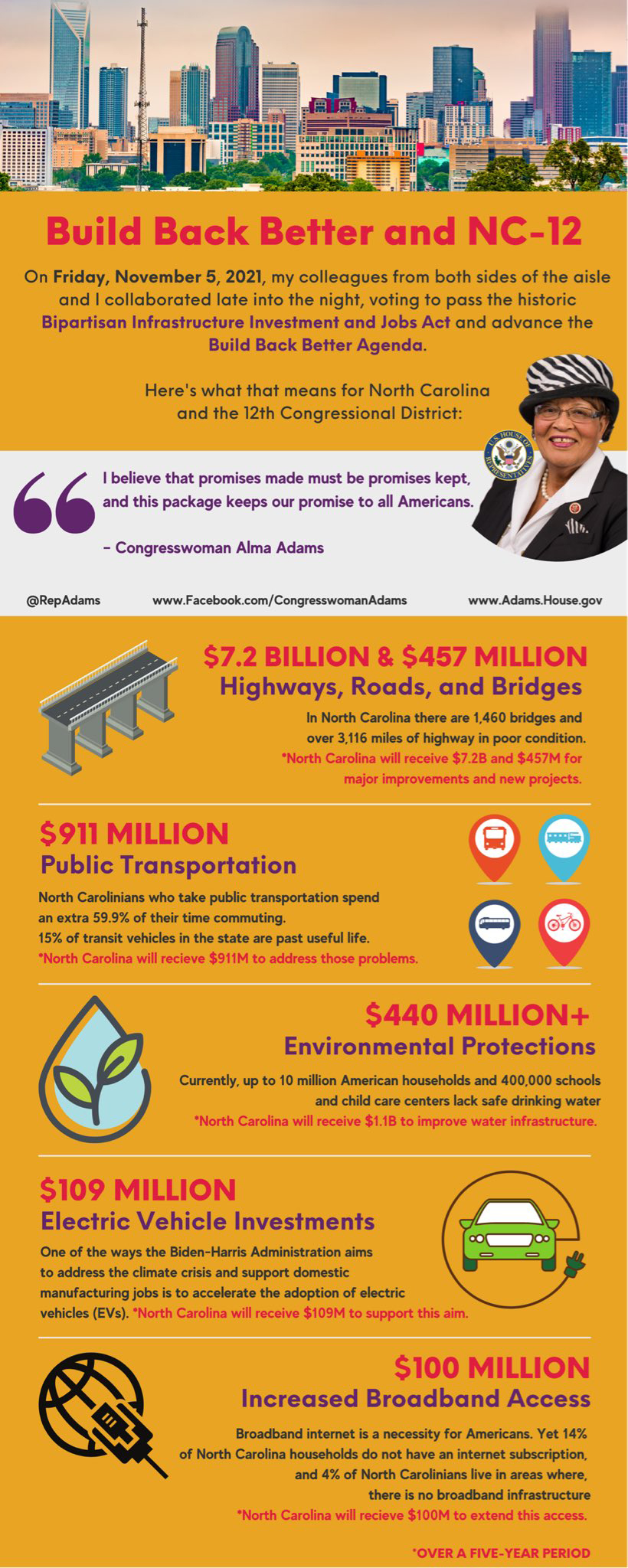 You can read the full text of the infrastructure law here.
What do you think about the new law? 
Do you think it will be good for our city?
Comments
comments