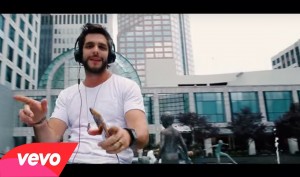 With concerts and events being canceled all over the world due to the coronavirus, the vibrant live music community in Charlotte has been busy live streaming shows and accepting virtual tips to try and recoup lost income and stay creative. Together with the local music community, Music Everywhere CLT has created a home for all these virtual shows: Music Anywhere CLT: A Virtual Music Series for and by the Charlotte Music Community.
The goal of Music Anywhere CLT is to offer a positive outlet for musicians, provide an easy way for audiences to support the local music community, and show the diversity and strength of Charlotte's music scene and community. Through Music Anywhere CLT, Music Everywhere CLT will promote all Charlotte-area concert live streams on its Facebook page as well as list them on the Music Everywhere CLT website.
It's not just the lost income that will be detrimental to these musicians. "I firmly believe that when you take creative people, cut off their ability to express themselves or reach an audience, combine that with isolation, bad things will happen both emotionally and physically," says Eddie Z, owner of The Playroom Rehearsal and Recording Facility. "We want to prevent as much of that as possible." The Playroom is planning a livestream series that will be promoted through Music Anywhere CLT.
"It has been amazing to see how quickly and urgently the Charlotte music community has responded to this crisis," says Music Everywhere CLT's Rick Thurmond. "Music Everywhere is committed to supporting the community's efforts however we can. Helping to organize all of the local live streams is just the first step, but an important one. We want these live streams to reach as many people as possible in order to help artists and venues replace lost income and also offer a creative outlet."
Charlotte musician and songwriter Harvey Cummings and singer/songwriter Dane Page are optimistic about the success of the live streams. "Hopefully, this virtual experience can bring the city together while showing off the vibrancy of the Charlotte music scene," says Cummings. Page adds, "These virtual concerts might be the primary medium for seeing live music this year, so I hope people lean into it, and support local artists and local venues so the scene can remain alive and well." Page is planning a series of virtual songwriter-in-the-rounds to benefit local venues.
If you're a Charlotte musician you can select them as a co-host on your next live stream or tag them to help spread the word about your next virtual performance.
Comments
comments