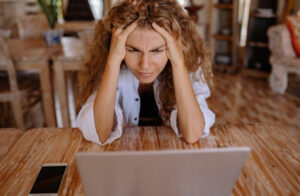 If you're like most people, the mere thought of planning a vacation is enough to send your stress levels through the roof. Between finding the perfect destination, booking flights and hotels, and ensuring you have all your ducks in a row, it's no wonder many of us dread taking vacations.
But it doesn't have to be that way! With some planning and organization, you can take the stress out of vacation planning and enjoy the process from start to finish. In this ultimate guide to stress-free vacation planning, we'll show you how to plan the perfect trip without pulling your hair out.
From travel planning to leaving for the airport, you need to take steps to eliminate travel stress.
1. Set your goals & know the why
Once you know what kind of vacation spot is right for your needs, it's easy to find the perfect destination. Do I want relaxation? Action-packed adventures in nature? Something romantic and intimate with just my significant other, or will this be a group trip where everyone has their own idea about how things should go!
By writing down your trip's goals, it will be easier to determine the best location and activities to book. Not to mention, you can better communicate your needs with travel companions or a travel agent.
2. Start researching early
Don't wait until the last minute to start researching your trip. If you give yourself enough time, you can take advantage of early bird specials or off-season rates. If you're set on a specific destination, sign up for fare alerts to be notified when ticket prices drop. This way, you can jump on a deal as soon as it's available.
If you're traveling to a country with a different culture, it's always a good idea to research ahead of time. This way, you can avoid any potential cultural faux pas and ensure you respect local customs. Take a chance to read up on the local language's basic etiquette and common phrases.
3. Set your budget
Once you've decided on a destination, it's time to start budgeting for your trip. Remember to account for the cost of travel, accommodation, food, activities, and souvenirs.
Having a budget in mind will help you filter out the expensive hotels and experiences and see what deals you can get for your dollar. We recommend adding 10% to your estimated expenses just in case anything goes wrong, which it usually does!
4. Get organized
One of the best ways to reduce stress while planning a vacation is to get organized. Invest in a good travel planner or create a spreadsheet with all your important trip details. This way, you won't have to worry about forgetting anything important.
Include contact information for your accommodation, airliner, and any activities or tours you've booked. Keep a folder with you to store all documents, tickets, and vital records if you're traveling long-term.
An all-inclusive resort booking helps take much of the work out of vacation planning; all meals, drinks, activities, and accommodations are covered at one price. This can be a great option to avoid the hassle of booking everything individually.
5. Get your documents in order
If you're traveling internationally, make sure you have all the necessary documents in order before you leave. This includes a valid passport, visa (if required), and travel insurance policy.
Keep copies of these documents in a safe place in case you lose them while on vacation. Email yourself digital copies so you can access them from anywhere.
6. Buy Travel Insurance
There's no more direct way to rid yourself of travel stress than buying insurance for your trip. Lost luggage, canceled flights, personal emergencies, you name it, there's coverage for it. Remember, it's better to be safe than sorry when it comes to insurance. Don't be the person who lives to regret not taking out travel insurance.
7. Create a packing list
Packing is one of the most stressful aspects of vacation planning, but it doesn't have to be. Creating a packing list ahead of time can take the guesswork out of what to pack.
Start by listing everything you'll need for your trip, from clothes and toiletries to travel adapters and medications. Once you have everything down on paper, you can start narrowing things down based on what you actually need and what can be left at home.
8. Create A "Final Check" Checklist
Before you walk out the door and head on your adventure, make sure to do a final check so you can head off on vacation in peace. You can keep yourself organized by writing things down, so there is no stress when leaving!
Before you leave for vacation, ensure you have:
Given your house the once-over.

Reviewed your packing list before closing your suitcases.

Checked that all your documents are in one place.

Made sure all your essentials are accessible.
9. Pad your itinerary with extra time
One way to mitigate stress is to give yourself more time than you think you need. With some buffer, you can catch up quickly if things run behind schedule (and they often do).
No one wants to rush around on vacation! If you're planning on sightseeing, leave some extra time in case you run into crowds or get lost. Arriving early for things will also help you avoid the stress of being late.
Be Prepared
The golden rule of stress-free travel: prepare! It's not easy to travel without getting stressed or anxious. If you're nervous about flying, we can all completely relate to how scary it feels to travel and think about all the things that could go wrong.
Hold onto something in those moments: the happy memories you've created while traveling, looking back at how much you've grown and all the challenges you've overcome. Focussing on things that make you feel less anxious while traveling will make your vacation experience a much less stressful experience.
Comments
comments