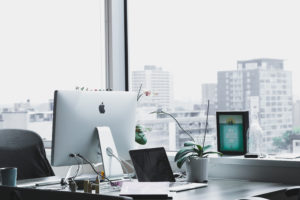 Employees and employers need a spacious and comfortable office, as they spend much of their days at the workplace. Sadly, most offices lack the right furniture and infrastructure.
Furniture, including chairs and desks, plays a critical role in an employee's routine work, and management should prioritize getting the right kind of furniture for their offices. Investing in the right furniture will positively affect employees' moods and productivity.  However, the question is, what furniture should every office have to improve employee performance?
Here are three must-have pieces of office furniture.
1. Chairs And Desks
With the open floor plan trending, employers should adjust their office furniture accordingly. Even with these adjustments, the role of office desks and chairs cannot be underestimated.
When selecting a chair for your office, consider the ergonomics and comfort. Ergonomics implies how well a chair fits the people it is meant for. Employees are dynamic in their physique, height, medical conditions, and special needs, and the seat you buy should cater to them. Ideally, you should consider ergonomic seats with adjustable height, backrest, and stability for maximum comfort. Ergonomic seats are also useful in correcting the user's posture and supporting their back.
While you may not allocate a desk for every employee in your organization due to space limitations, you should consider the nature of their jobs during purchase. Given their unique storage needs, a desk that may work for a CEO may not be ideal for a receptionist. 
Where space is the limiting factor, consider desks with storage spaces like cabinets and drawers to store office supplies like paper, pens, and employee personal items. Investing in large work tables is also key for group meetings.
Some of the desks you can invest in at your workplace include the following:
L-shaped reception desk

Front reception desk

Modern two-person reception desk

Dual reception desk

U-shaped desk with sit-stand workstation                     

Rectangular desks
2. Office Storage Cabinets
Cabinets are essential office furniture for organizations having folders and envelopes. This will keep your important documents safe and prevent loss and mess. Office cabinets include metal lateral filing cabinets, 4-drawer combo lateral filing cabinets, 2-drawer lateral filing cabinets, an office credenza with file drawers, and the combo lateral file cabinet.
Apart from office supplies, you can use cabinets to store employee belongings like bags and lunch boxes.
3. Office Couches And Sofas
Allowing your employees a balance between work and fun by supplying the required office furniture will improve their productivity. Couches and sofas in your office offer an excellent resting place for your employees during their break. Besides completing your office look, these pieces of furniture serve as spaces to entertain your guests and clients. You can invest in the Manhattan, Hagen, OSP lounge, Compose, and Tribeca couches and sofas.
Invest In The Right Office Furniture For Improved Productivity
Buying the right furniture is not easy, and management should consider its employee dynamics when settling for the right kind. Cabinets, desks, chairs, couches, and sofas are must-have pieces for any office if you are to attain productivity. While settling on these, consider your office space, workplace needs, and your office design for maximum efficiency.
Comments
comments