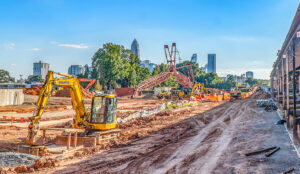 A new study by RentCafe breaks down top neighborhoods for apartment construction over the past 5 years.
They found that downtowns and hyper-urban locations were the most active construction sites, and Uptown Charlotte was one of them.
Here are some data points:
Uptown Charlotte built almost 3K new apartments in the past 5 years, placing the neighborhood in 17th place nationwide in a list topped by Downtown LA.
Moreover, a focus on Charlotte reveals that Uptown's deliveries represent 11% of the total number of new apartments that opened in the city since 2017.
Other busy neighborhoods in Queen City in the past 5 years were Dilworth and Optimist Park, each opening 1,4K new apartments.
Ashley Park and Madison Park also contributed with 1K units each.
Here is a link to our study: https://www.rentcafe.com/blog/rental-market/market-snapshots/top-apartment-crazed-neighborhoods/
Comments
comments