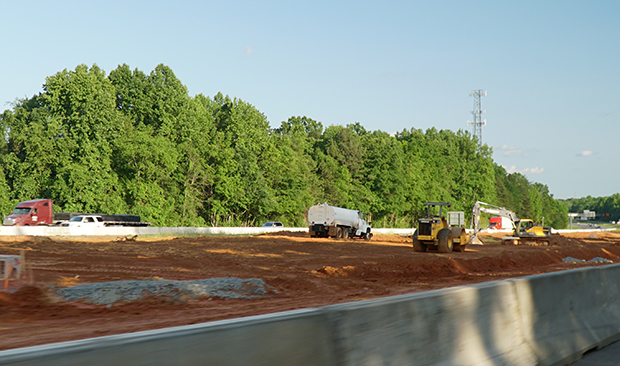 The $100,000 independent study of the I-77 toll lane contract has just completed and released by Mercator Advisors LLC. The study was originally commissioned by the NCDOT back in April after the overwhelmingly negative public outcry over the toll lanes.
The study appears to give some new hope to the fight against the tolls.
The study found that the NCDOT failed to give the public adequate time to comment on the toll lanes plan before the 26-mile project began. It also questions the assumptions made by the NCDOT that general purpose lanes would have cost $500 million to build and that tolls were the only viable option for widening I77.
Mercator notes in their report that the overwhelming public opinion against the toll lanes project "has undermined confidence" in the future viability of the toll lane project.
The study now recommends 5 policy options for the NCDOT to consider, including:
a. Terminate the Comprehensive Agreement and complete the Express Lanes Project using public funding or financing as it becomes available.
b. Terminate the Comprehensive Agreement and allow CRTPO to determine whether express lanes should remain in the transportation plan or be replaced or supplemented with other improvements based on available resources.
c. Negotiate modifications to the project scope and/or the terms of the CA, such as:
Deferring or eliminating tolling of certain lanes,
Reducing the financial impact on frequent users,
Revising the truck restrictions to allow larger vehicles that can use the express lanes safely,
Encouraging greater use of the express lanes by allowing HOV-2 for some period of time, or
Modifying the compensation provisions for unplanned revenue impacting facilities.
d. Work with CRTPO to identify and advance additional improvements to address mobility issues in the corridor.
e. Develop preliminary plans to negotiate and finance the purchase of the Express Lanes Project after completion.
The study does note that canceling Cintra's $660 million contract could cost the state upwards of $300 million in fees, however, the state would not be required to pay any fees to Cintra, which NCDOT has been arguing for years.
The NCDOT is now seeking public feedback about the study, which they will use to compile a final report after considering all options. Public feedback can be submitted to i77feedback@ncdot.gov and is due by Sept. 9.
You can read the entire PDF of Mercator's I77 Toll Lane study here.
The Widen I-77 organization will be holding town hall-style meeting on Aug. 24 at 6:30 p.m. at the Charles Mack Citizen Center in Mooresville to respond to the study and hear from the community.
Comments
comments