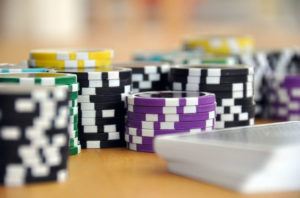 There is no doubt that the internet has revolutionized the way we do our daily things. One specific industry that has gained a lot of traction with the rising popularity of the internet is the online gambling industry. In the past, people had to visit land-based casinos to play casino games. However, the internet has made it possible to play the same games without having to leave the comforts of their homes. 
However, an increase in popularity also means the emergence of myths. In this article, we will talk about some of these myths and try to debunk them for you. 
What Are Some Common Myths Related To Online Casinos?
Here are some common myths related to online casinos:
Online Casinos Are Rigged
This is one of the most common myths revolving around online casinos. It should not be surprising that many people think online casinos are rigged. However, online casinos only have a single advantage to help them earn profits – the house edge. However, most of the games are about randomness and luck, apart from skill-based games like blackjack. Additionally, all online casinos, like Zodiac Casino Official, are regulated by outside authorities; if caught cheating, these casinos will lose their gambling license. 
Online Gambling Sites Do Not Pay The Players
 Another common myth about online betting sites is that these companies do not pay the players the amount they have won. In reality, casinos do not have any interest in withholding your winnings. In fact, doing so will only prove to be a loss for them. The only time your winning can be withheld is if you do not respect the terms and conditions of the bonus or the wagering requirement. 
Online Betting Sites Are Illegal
In reality, if online betting sites were illegal, there would be no point in writing this article. On the contrary, these platforms have become very popular in the past few years. While these sites are illegal in some countries, there is no true global law that dictates that online casinos are illegal. 
Counting Cards Is Possible In Online Blackjack
In blackjack, you need to count cards to determine what cards will land. While this may sound simple, it only takes place in land-based casinos. As for online casinos, this is no longer the case. 
To deal with card counters who end up winning a lot of money, card counting has become very difficult in both types of casinos. In online blackjack, the cards are shuffled as soon as the dealer pulls out the cut card, which is randomly placed in the middle of the deck. This way, you will not be able to count the cards. 
The Best Way To Win Online Roulette Is Martingale
Martingale is a betting technique that people use to win roulette. According to this technique, you need to keep doubling your bet if you are on a losing streak. In fact, many people would agree that it is a sure-shot way to win some money back. 
However, you need to understand that roulette is a random game based on your luck. No strategy or technique can help you win at such games. Hence, it is best to avoid any strategies and keep playing as you would normally. 
Playing High RTP Games Provide More Returns
Most reputable online betting platforms will showcase their RTPs to players. Some people try to influence their luck by choosing games based on the current RTP. While some people choose positive RTP, others choose cold RTP in hopes to unlock a big win. However, online casino games are all about luck, as mentioned previously. The RTP does not matter. 
Streamer Accounts Are Rigged
This is definitely a myth that you should not believe. Online casino streamers are not provided with more favors than normal players. The only reason they win more is that they play more. Hence, it is normal for people to assume that streamers' accounts are rigged or have boosted accounts. 
You Do Not Need Strategy To Play Blackjack
This sentence is both true and false. While blackjack is a game that is based on luck, you can make use of a basic strategy that can help you decrease the house edge of the casino. 
When you do not use this strategy, the house edge is normally up to 2%. When you use this strategy, the house edge becomes lower to roughly 0.5%. This strategy will allow you to play with the best risk-reward ratio. You can visit Zodiac Casino to know more about the strategies. 
RTP Of Slot Machines Are Linear
In slot machines, the RTP is anywhere between 94% and 98%. This means that if you play a slot game with 98% RTP, it means that 98% of the money is returned to the players. However, one catch here is that you will have to play long-term to get the money back. Additionally, you should also know that the RTP of slot machines keeps varying. 
Slot Machines Will Not Pay Again If You Won Once
Overall, people stop playing slot machines once they activate bonus features after landing three scatters. They do so because they think they will not win again. However, this is just a myth, nothing else. 
As mentioned above, slot machines are random games; you can either get three bonuses in 50 spins or no bonuses even after 500 spins. Hence, it is more important that you have fun playing these games, instead of worrying about your winnings. 
Final Thoughts 
These are just some of the many myths that exist about online casinos. However, these are just myths and nothing more. If you end up believing these myths, you will not be able to concentrate on the games and even end up losing.
Comments
comments