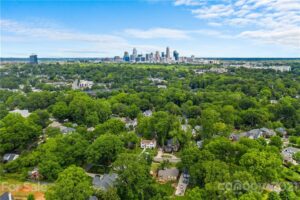 Charlotte homeowners rejoice!
According to a new report from Zillow, the Charlotte housing market is poised to be the best performing market in America for 2023.
The report analyzed the following data for the 50 biggest metropolitan areas in America:
Forecasted acceleration in home value appreciation, Nov. 2022 – Nov. 2023
Standardized listing days per home, Jan. 2022 – Dec. 2022
2-year change in total non-farm employment per 2-year residential building permit total
Projected change in owner households, 2022 – 2023
Zillow notes in their press release:
"Pushing Charlotte to the top of the list is its forecasted annual home price growth, and Cleveland's second-place rank can be attributed to its high market velocity and job growth. While Pittsburgh is the only market in the top five with forecasted household declines, it makes up for the drop in owner-occupied homes with the fourth-highest ratio of jobs added per new home permitted." 
How do you think the Charlotte housing market will perform this year? 
Comments
comments