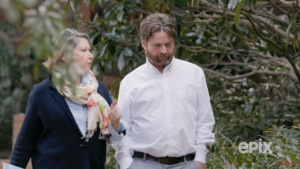 Zach Galifianakis recently returned to his home state of North Carolina to star in a new documentary film about politics in North Carolina.
"Democracy For Sale" will be airing in theaters across the Carolinas this month and next month.
The film follows Zach as he discovers how North Carolina redistricts itself to pander to certain political parties.
Here's a sneak peak:
The mini-documentary "Democracy For Sale" is part of the EPIX original documentary series "America Divided". The five-part series features narratives of inequality in education, housing, health care, labor, criminal justice and the political system. Created by Divided Films with support from WK Kellogg Foundation, Just Films Ford Foundation, The JPB Foundation, and Open Society Foundations.
You can now request free screenings of the series at a theater or venue near you.
Comments
comments