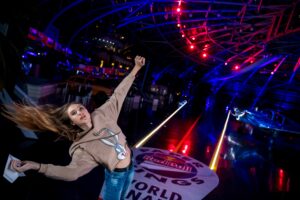 A worldwide paper plane competition is coming to Charlotte. Red Bull Paper Wings in search of US Champions to head to Austria to take on the best of the rest of the world in the search for the top paper plane pilots on earth.
A regional "Qualiflyer" lands in Charlotte on Tuesday afternoon, the 22nd, where aspiring paper airplane champions from around the Southeast will compete to go higher and farther than their classmates for the opportunity to compete in the World Finals.
Winners in three categories (distance, airtime, and aerobatics) will be invited to the Red Bull Paper Wings World Final in Salzburg, Austria, where the 2022 world champions will be crowned.
The even will be held at UNCC's Belk Gym (8911 University Rd. Charlotte, NC) on Tuesday, March 22 from 1:30-4:30pm.
More info on the global competition can be found on the Red Bull Paper Wings Homepage and details on the Charlotte Qualiflyer can be found on the event page.
Comments
comments