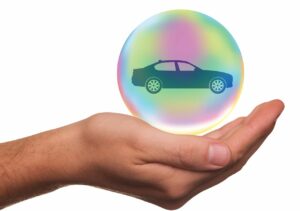 No, your car insurance policy will not renew automatically. Nonetheless, you can renew it yourself by following a few simple steps.
You need to take good care of your vehicle and follow safe driving practices to avoid any mishaps on the road. However, even after that, if you encounter such an unfortunate situation, you must stay financially prepared for it beforehand. A car insurance policy and its timely renewal can immensely benefit you by providing financial assistance in case of emergencies.
How to Renew Car Insurance Policy?
The steps to renew your car insurance policy are as follows:
Step 1: Visit the company's official website from where you have purchased your car insurance plan.
Step 2: Move to the 'Car Insurance Renewal' section.
Step 3: Enter your car details such as model number, fuel type and others.
Step 4: Select the policy type, expiry date, No Claim Bonus reward and add-on covers as per your choice.
Step 5: Enter your car details and personal details.
Step 6: Enter the details of the existing car insurance policy.
Step 7: Pay your car insurance premium via a preferred payment mode.
Step 8: Once done, the insurer will renew your car insurance policy almost immediately.
This way, you can continue to enjoy the benefits of your car insurance plan. You can also keep the essential documents ready to avoid errors while filling up your application form.
Documents Required to Renew Car Insurance Plans
Before beginning the application process, keep certain documents ready at hand that contain the following information:
Vehicle registration number

Driving licence information

Personal details such as name, address and date of birth

Details of your existing insurance plan
After filling up the details in the application form, it is a must to review them to minimise the chances of errors. 
Apart from this, there are a few factors that affect the premium of your car insurance during its renewal. So, you must be aware of them before initiating the process.
Factors Affecting Premiums during Car Insurance Renewal
Below are some factors that affect your insurance premium and you must be aware of before renewing your car insurance policy:
Age of the car is essential as older cars attract lesser premiums than new ones.

You might have to pay a high premium in case you have an accident claim history. 

For high-end cars, insurers charge a higher premium.
Nonetheless, renewing your policy on time offers you several benefits.
Benefits of Timely Car Insurance Policy Renewal
The benefits of timely renewal of a car insurance policy are as follows:
Hassle-free Online Process
The entire process of insurance renewal is online and hassle-free. Hence, you can choose any time as per your convenience to complete the renewal process. Additionally, you can be sure that all your financial transactions are kept extremely secured to protect you from fraud.
Instant Pick-Up of a Damaged Car
If you reside in large metropolitan cities such as Pune, Kolkata, Delhi, Ahmedabad, Mumbai, Chennai, and Hyderabad, you can enjoy instant damaged car pick-up. Thus, if your car breaks down in the middle of the road, you can contact your insurer so that they can arrange to pick up your vehicle and drop it at the nearest garage.
More Savings Due to Availability of No Claim Bonus
If you do not make a claim in a single year, you can save up to 50% through the No Claim Bonus Policy. Additionally, there are several other benefits that different insurers provide under this plan.
Quick Claim Settlement for Minor Damages
If there are minor damages in your car, such as a crack in the windscreen, broken mirror etc., you can receive the insured amount almost instantly. This will enable you to repair your vehicle at the earliest without worrying about the damage repair cost.
However, before proceeding with renewal of your car insurance policy, there are some essential things that you must keep in mind.
Things to Remember Before Renewing Car Insurance Policy
Below are certain things that you must keep in mind before renewing your car insurance policy:
Go through the premiums, inclusions, and exclusions of the policies available carefully. 

Choose the most suitable plan for you as per your income and car usage.

Carefully read the terms and conditions of the policy that you are planning to select.

Buying car insurance is a costly commitment. Hence,

avoid taking any rash decisions

to keep from regretting later.

If you have any doubts, you must contact the customer service portal and clear them before proceeding with the renewal process.
Many use several car care products to product their cars from unknown mishaps, but many fail to understand the importance of car insurance and how it is also a way for taking care of one's car and yourself. So, one should note that renewing your car insurance before it expires is a must which will allow you to keep reaping its benefits. Nevertheless, even if you miss the deadline, you will usually be able to receive a grace period. In case you miss that deadline, too, the insurer will terminate your policy, and you will no longer be able to enjoy the benefits that you have earned so far.
Comments
comments