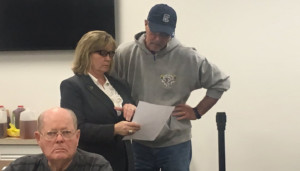 A resume is akin to a personal advertisement. You are letting the recruiter what you are bringing to their organization should they hire you. You do not want to be so modest that your skills don't shine, but at the same time, you want to stick to only relevant information. 
Here are some of the most important things to include in your resume. 
Contact Information
This part forms the start of your resume s it is the information the recruiter will use to get in touch when they finally make their decision. Whether you write your own CV or seek the services of Resume Writing Lab, you want to have your most updated contact information here. You want to include your full name, phone number, and email address. These days, some recruiters want the social handles included too since almost everyone is on social media.  
Twitter and LinkedIn are the more professional social handles to present since they can hardly do any damage. At the same time, they will give the interviewer a feel of your personal life. If you are confident other platforms could speak positively for you, you can include them too. A blog or website is yet another asset that you want to showcase. Facebook, Reddit, and TikTok are way too informal and may not help in any way, so you don't have to include them. 
Career Summary
Employers like people that want to grow their careers, and so it helps to briefly state your objectives right off the bat. You are essentially letting the employer know what you expect from the job. It serves many purposes, partly avoiding the mistake of getting into a job that will not meet your career growth goals in the near future. If the recruiter feels they cannot meet your ambitions, they will note it from the resume and raise it during the interview so you can decide whether or not you want to proceed with the recruitment. 
You can also use this space to summarize your experience and how it will benefit the employer. This way, they will know from the get-go whether your skills are what they are looking for. 
Education
The highest level of education is the only relevant on your resume since you wouldn't be expected to have gained a college degree without first graduating high school. There isn't much to write here unless you are pursuing further education that is still ongoing. If you have done relevant courses along the way that you feel are relevant for the role, it works well to have them included there. Some crafts may also be relevant at showing how you spend your free time. 
This segment is also where you link your certifications and awards to show that you have other skills – such as leadership. Graduating summa cum laude is an impressive achievement that you should not hesitate to share with your future employer.  
Summary of Your Past Experience 
The main part of your resume will be your work experience. It is here that they will decide whether you are going to make a good fit or not. This is not the place for modesty since if you misrepresent yourself, you may be overlooked. You want to start with your most recent update on the job experience as you work down to older placements. Every achievement you have made here will count, including anything that showcases your leadership skills. 
One important thing to have in mind here is that you don't have to include all the jobs you have ever held. The most relevant to the position or those that had the biggest impact on your career are the ones you want to spend the space and time on. Even though you have lots of space here to write everything you need, it is best to make smaller summaries that the recruiter can skim through. If they need more information, they will ask for it during the interview. 
Your Skills
Skills are not necessarily the same as your work experience. They show how you work and relate with others and whether or not you are capable of inspiring a team if you are a team leader. First, you want to look at the ad and what the employer is seeking to see whether it aligns with your skills. Soft and hard skills include people skills where you can work with a diverse team, interpersonal skills, leadership, communication, and time management skills. They are all advantageous in most positions especially those that require you to work with others. Click here to read more on what skills to include on your resume.
Make it Simple
A resume doesn't have to be too long to impress the recruiter. If everything fits in two pages, you are good to go. You don't really have to include your photo unless it is expressly asked for in the advert. You can list your hobbies if you have space or even voluntary work you have done for the benefit of society. You could also include publications you have especially if they are in line with the job you are seeking. In the end, remember to keep it as short and simple as you can without leaving out the useful information we have discussed here. 
Comments
comments