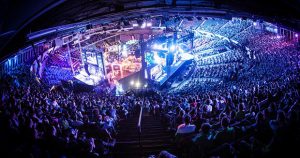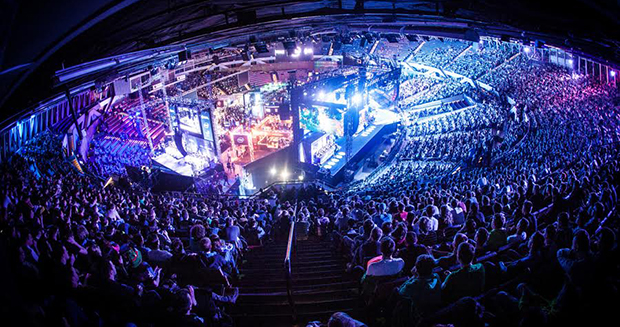 For many, learning that a 16-year-old won $3 million in a Fortnite video game competition earlier in July was the first time they paid serious attention to eSports. In reality, the nascent industry has been around for more than a decade and has more than 350 million committed fans. 
It's also a multibillion-dollar industry with events held in all major cities around the world nearly every week. Speaking of events, anyone can participate and compete for prize pools as high as $5 million per game. Anyone can not just get in the industry and win this kind of huge prize pool. It takes time and a lot of effort to become an esports professional player. Esports events combine not only players but also investors and sponsors. To learn more about this competitive market you can take a look at statistics about esports, visit professional esports websites or simply do your own research. The results will amaze you and push you to enter the market.  But before you start chasing eSports money, learn more about the sport below.
What is eSports?
eSports refers to organized, competitive video gaming. It's a booming industry that brings together millions of fans from all parts of the world. Tournaments range from local to Olympics-like competitions held at football stadiums.
Although eSports consists of all video games, a select number of games dominate the industry. These are Counter-Strike, Overwatch, League of Legends, Dota 2, Call of Duty, and Fortnite. Similar to traditional sports, fans can watch their favorite gamers compete by attending the matches or watching on TV.
Because all eSports matches are streamed through the Internet, you can't watch a team player on cable TV. Instead, people watch through Internet-based networks like YouTube, Facebook, and Twitch. Yes, you can watch eSports on Facebook, and you don't even need to have an account.
 That's all thanks to a recent partnership between the giant social media network and one of the most popular eSports tournament organizers: ESL. 
How can you make money from eSports?
Data by analytical firm Statista shows eSports generated $1.1 billion in 2019. It's projected to become a $2 billion industry in a few years, so now is an excellent time to start profiting off the sector. But how do you get started? 
There are numerous ways to make money in the eSports industry. Here are some of the best:
Sell League of legends Smurf Accounts

If you are a good League of Legends player, you will surely find it easy to get your account to a high MMR. This is how some people make their money. This is because League of Legends Smurf accounts can bring in a lot of money.
There are some well-known players who buy LoL Smurf Accounts and then play them on Diamond, only to sell them again on Ebay or similar marketplaces. A Smurf account usually costs less than 5€, but on Diamond it sometimes costs more than 50€. Often it only requires a few games.
Betting on eSports is straightforward. Find a bookmaker that offers good eSports betting markets, predict who wins and place your wager. Wagering to win takes a lot more than that, unfortunately.
 You need to start watching tournaments regularly. You must learn the ins and outs of eSports and research thoroughly before you bet. Bonuses from online sportsbooks can also help you maximize your profits, so claim them frequently. But when you don't have a reward, create a budget so that you don't mismanage your bankroll.
Become a Professional Gamer
Professional gamers get paid the big bucks. Although prize pools vary, it's not uncommon for players to make over a million dollars each year. A few elite gamers have earned over $10 million in a year. Most professionals, though, make less than $100,000.
To get started, specialize in one or two popular games. League of Legends, Overwatch, and Dota 2 feature the most events per year, but they are also hugely crowded. Simulation games like NBA 2K, NFL Madden, and EA's FIFA, also provide great opportunities. 
Next up, you must perfect your skills. That could involve playing up to eight hours per day and competing regularly against other gamers online. Afterward, you can sign up for local tournaments and rise through the ranks.
Teach Beginner Video Game Players
Similar to traditional sports, eSports players regularly partner with coaches to help them perfect their skills. Of course, professionals won't come after you for lessons. You must find ways to market your services.
For example, you can start a YouTube channel to provide free video game tutorials. After you gather a fan base, you can then market your one on one tutorial service. Lots of people pay up for video game lessons, especially people who want to play competitively.
Become an eSports Journalist
The word journalist is misused often these days, but that's because you can become a reporter without prior training. If you are trained, it will be easier to write and report eSports news professionally. You'll also know how to write attention-grabbing titles and build a fan base on your news website or YouTube channel.
Of course, you could also get a job at leading sports channels. You might have to juggle between reporting eSports and traditional sports, but you can later partner with an eSports only news channel. If you are untrained, your best option is to start a website with Jimdo website builder or Twitch account where you report news and provide other relevant content.
There are numerous ways to monetize websites, so making money from your efforts should be your least of problems. However, you must invest your website or video channel and work hard for months before you can gain an audience large enough to monetize to effectively.
Work for Video Game Developers
Video game developers are the foundation stone without which eSports wouldn't exist. Due to that, they influence the industry immensely. Fortnite creators, for instance, organize most tournaments related to their game. Valve, creators of League of Legends, even has multiple leagues for their game.
But thanks to their influence, developers make hundreds of millions. Most people who work for top video game creators also make lots of money. Of course, everyone's income depends on their position and qualifications. Game designers, programmers, software engineers, and managers earn hundreds of thousands per year.
If you don't have plans to pursue a degree related to video games, there's another job you can do that doesn't require a degree: video game testing. The job is as straightforward as it sounds. You test new video games before developers release them to the market. It doesn't pay as much as a design job, but it can be a good part-time job.
To Conclude
eSports is the multibillion competitive video game industry that could become more popular than hockey and rugby in the future. It has a fandom of nearly 400 million people. Everyone is invited to become a fan. 
But if you want to start making money in the industry, you must provide valuable services. Become a journalist, play professionally, and test upcoming games on the sideline. 
Comments
comments