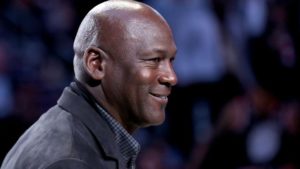 NBA legend Michael Jordan has just announced plans to sell a minority stake in the Charlotte Hornets to 2 New York investors, Daniel Sundheim and Gabe Plotkin.
Sundheim is the founder and CIO of D1 Capital and Plotkin is the founder and CIO of Melvin Capital.
"I'm excited to welcome Gabe and Dan as my partners in Hornets Sports & Entertainment," Jordan commented in a statement. "While I will continue to run the Charlotte Hornets, make all decisions related to the team and organization, and remain the team's NBA Governor, Gabe and Dan's investment in the franchise is invaluable, as we continue to modernize, add new technology and strive to compete with the best in the NBA. Both Gabe and Dan are industry standard-setters and proven leaders, with a belief in philanthropy and a passion for the game of basketball. They share my commitment to Charlotte and the Carolinas, and I look forward to working with and learning from them."
Michael Jordan is selling the #Hornets in order to share both the financial risk and reward, among other reasons.https://t.co/RumKCMJtUN

— Hornets Nation (@HornetsNationCP) September 16, 2019
Michael Jordan currently controls about 97% of the equity in the Charlotte Hornets. He first became a minority owner of the team in 2006 and purchased the remainder of Bob Johnson's then-Bobcats stake in 2010.
Insiders believe Jordan's decision to sell a sizable chunk of the team is due to the Hornets recent decline in performance and overall value. The hope now is that the 2 Wall Street traders will help improve the team's overall profit margins and boost the team into a more valuable investment.
Comments
comments