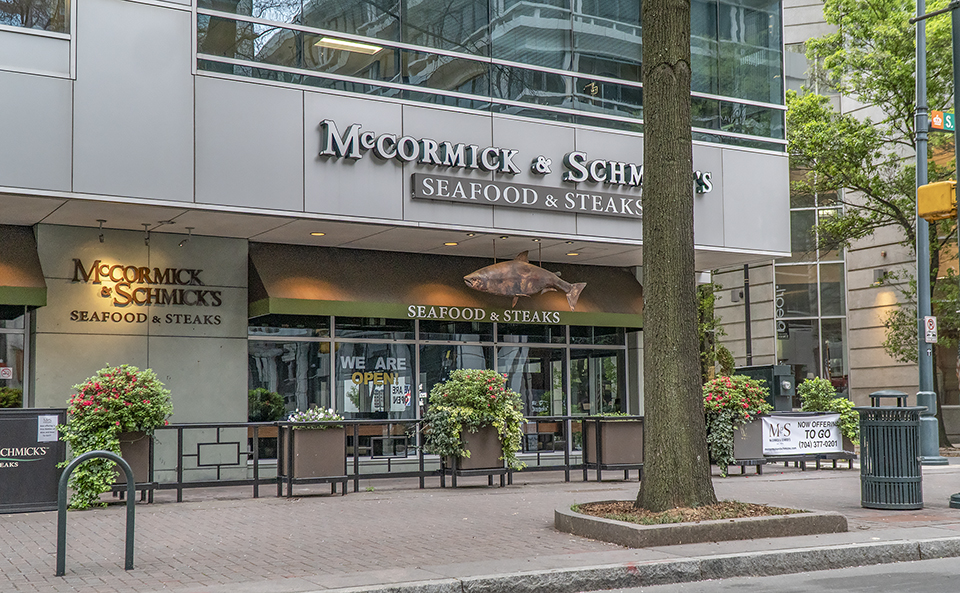 The popularity of a restaurant is heavily influenced by the quality of the customer service provided. Customer attraction and retention at your restaurant are dependent not only on the quality of the cuisine but also on the design of the interior of the restaurant. The goal is to create a setting in which clients may have the very greatest dining experience possible, according to the concept.
Customers are more likely to enjoy their meals when the restaurant's interior design is excellent. The interior design of a facility has a significant impact on the customer experience and behavior. As competition in the restaurant sector grows, it is becoming increasingly important to create distinctive and beautiful restaurant interiors and ambiance in order to attract consumers. You can accomplish this by following the suggestions provided below.
Style
When it comes to designing the inside of your restaurant, the first step is to choose a design and a style that you like. Is it going to be a fast-and-loose affair? Or are you searching for something a little more formal? Will your restaurant have a certain cuisine that it specializes in? Then the food of a foreign nation, along with the unique ambiance of that country, is certain to make you stand out.
Create an overarching vision for your company. Although it may seem apparent, the fact is that most restaurant entrepreneurs never seem to be able to put together a solid business strategy. An attempt should be made to achieve the optimal balance between a one-of-a-kind concept and a typical restaurant setting. Restaurants featuring themes such as airplanes, cruises, treehouses, or robots are certain to attract a large number of customers.
When you have a good understanding of your appearance, everything else becomes a lot easier. Your restaurant's overall ambiance will be influenced by everything you purchase today. This includes furniture, lighting, and décor, as well as staff uniforms and the music you choose to play.
Layout
With the assistance of a restaurant interior designer, the next stage in any interior design project is to establish a pleasing layout or floor plan. It is essential that items and consumers are able to move around the area in an orderly fashion without getting in each other's way.
The seating arrangement you choose is dictated by the quantity of space available as well as the theme you want to portray to your clients, among other factors. Your goal should be to bring in enough clients to generate a respectable profit while also making your consumers feel comfortable in your establishment. When it comes to fast-casual restaurants, space is more important than the atmosphere, whereas fine dining places place a larger focus on ambiance than space.
If your restaurant is informal, guests will not bother to seat closer to others or even to wait in line if your restaurant is busy. To provide your visitors with a more personal experience, though, you should arrange your sitting pieces wider apart so that individuals may have private discussions with one another.
Determine the optimal combination of tables for sale you will require. Tables with 2, 4, and 6 tops are common at many restaurants. In most family restaurants, six different top kinds are necessary, but in pubs, bars, and casual dining establishments, just two different top types are required. Pay close attention to the unique requirements of each consumer, such as privacy for couples, wide areas for families, and secluded places for business meetings. Whatever type of seating you choose, make sure it is comfortable, easily accessible, and functional for your guests.
Lighting
Lighting is one of the most underappreciated aspects of a restaurant's interior design. Commercial lighting is available in a variety of styles, each of which contributes to the creation of a distinct ambiance. Using lighting, you may enhance your customers' overall dining experience by creating a mood and creating an ambiance in the establishment.
Lighting may be utilized to draw attention to certain features, brighten specific sections, or create welcome nooks. Using bright neutral lighting to make the space look open and airy while hanging pendant lights at particular individual tables to create a romantic dining area, the space will appear spacious and light. The correct lighting will increase your clients' eating experience by beautifying furniture, concealing flaws, and improving their entire dining experience, among other things.
Lighting is one of the first elements that prospective customers see when they walk into a store. The installation of bright, eye-catching lights on the roadway may attract passersby to stop and look. In the event that you are unfamiliar with lighting schemes, it is strongly advised that you seek advice from a lighting specialist or from a professional restaurant interior designer.
Decor
The sort of decor you choose for your restaurant is also influenced by the theme you choose. The beautiful décor will match the general idea of your restaurant and will help to create a more inviting ambiance. A well-chosen color palette is indicative of high-end interior design. The colors you pick for your restaurant should be in keeping with the overall theme of the establishment. Family restaurants are typically furnished in soft, muted tones, whereas pubs and bars are typically decked in vibrant, bold hues.
Engage your imagination and implement some unconventional ideas, such as hanging gigantic artwork on the walls of your home. In addition to graffiti, a low-cost option for producing distinctive design patterns is stenciling. You may also try out some water features to see how they work. Whatever you choose, keep in mind that it should be in keeping with the overall mood of the restaurant.
Music
The music at your restaurant has a significant impact on the overall aesthetic of the establishment. It should be in keeping with your restaurant's concept, food, and design because it has a direct influence on guests' perception of your establishment. Background music, according to studies, not only keeps staff happy, but it also enhances a restaurant's image and improves client hunger by increasing consumer appetite. The presence of background music for restaurants is essential if you have a large dining area prone to being vacant at times.
According to experts, rock music will boost your hunger and cause you to eat more rapidly and at empty tables, but traditional, calm, or symphonic music will increase your desire for refined or sophisticated foods, according to experts. The radio is another option for informal dining establishments. If you're using CDs or a playlist, be sure the tracks aren't all the same.
Heating and Ventilation
The HVAC system of a restaurant is an important consideration to keep in mind. Kitchens produce a great deal of heat, smoke, and stink, all of which can detract from the overall environment of your establishment. Not only is adequate ventilation for your industrial cooking range matter, but it is also critical that the air conditioning and ventilation in your dining area are operational and well-controlled at all times to avoid this.
The first objective of any restaurant should be to ensure that its clients are comfortable. When it's hot outside, having a non-air-conditioned dining area will turn off potential consumers. Yes, it is expensive, but inadequate ventilation and air conditioning will end up costing you much more money in the long run, so plan accordingly. You may hire an experienced restaurant interior designer to create a layout for the ventilation system in your establishment.
Conclusion
Now is the time to go to work and present these unique restaurant design ideas to your clients while also designing the interior of your restaurant to appeal to them. If you find yourself feeling overwhelmed, you may always employ an interior designer for your restaurant. They will work with you to develop the most successful idea for your food establishment.
Comments
comments