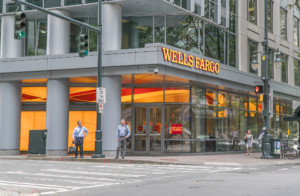 Several former Wells Fargo executives, including former CEO John Stumpf, are finally receiving penalties for their actions in the 2017 Fake Account scandal.
The company admitted in July of 2017 that it had opened millions of unauthorized checking and credit card accounts between 2011 and 2015, blaming unrealistic sales goals and pressure put on its sales people. The outrage forced the resignation of longtime CEO John Stumpf, the restructuring of Wells Fargo's sales targets, and massive federal and local investigations.
Today the U.S. government announced that former Wells Fargo CEO John Stumpf has been permanently banned from ever working in the banking industry again and will be forced to pay $17.5 million for damages.
Additionally, 5 other former Wells Executives are facing federal charges and settlements amounting to over $59 million for their role in the scandal.
"The actions announced by the OCC today reinforce the agency's expectations that management and employees of national banks and federal savings associations provide fair access to financial services, treat customers fairly, and comply with applicable laws and regulations," Comptroller of the Currency Joseph Otting said in a statement.
A group of former Wells Fargo executives are facing almost $59 million in fines and bans over their roles in the firm's scandals https://t.co/zxW0PDINtA

— Bloomberg (@business) January 23, 2020
Wells Fargo said it is freezing any remaining compensation payments to the former executives while it reviews the OCC's findings.
In a statement to current Wells employees, current CEO Charlie Scharf said that the bank is now freezing all remaining compensation packages and payments to all executives involved with the scandal until all of the OCC's findings are reviewed.
"We must all dedicate ourselves to ensuring that such failings never again occur at Wells Fargo," said Scharf.
Wells Fargo currently employees over 27,000 workers in Charlotte, its biggest employment center.
Comments
comments