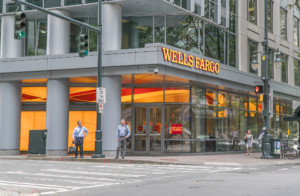 This past weekend, a federal judge signed off on a $142 million settlement deal in a class-action lawsuit against Wells Fargo & Co. from the creation of over 2.1 million unauthorized accounts.
The settlement requires the bank to pay compensation if a customer's credit score dropped due to the creation of a fake account between May 1, 2002 and April 20 of this year.
The company said that the payments will depend on "how much the credit score declined, the type and size of the subsequent authorized credit product, and other factors." Customers will be notified in the next three months with details on how to start a claim.
Here's a potential example from the settlement documents of a customer who borrowed $18,000 after a credit score reduction of 12 points;
Wells Fargo admitted last September that it had opened millions of unauthorized checking and credit card accounts between 2011 and 2015, blaming unrealistic sales goals and pressure put on its sales people. The outrage forced the resignation of longtime CEO John Stumpf, the restructuring of Wells Fargo's sales targets, and massive federal and local investigations.
Customers who believe a fake account was opened in their name and their credit score dropped because of it can apply for a portion of the settlement at WFsettlement.com, or call (866) 431-8549.
Please help spread the word! 
Comments
comments