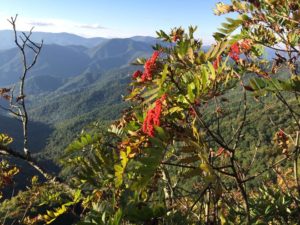 Every state of the United States has something great to offer to tourists but North Carolina seems truly special for its extravagant beauty. The mountains during the orangish sunsets, expansive beaches, and a typical southern allure make this state stand out from the rest for tourists.
We have mentioned some of the must-visit tourist destinations of the Tarheel state. You know the state is fun as it is the home of some fantastic online casinos where you can play online roulette games. North Carolina has a variety of things that tourists can explore based on their vacation preferences such as exploring the mountains, relaxing on the beach, hiking over the coarse terrain, visiting some historic establishments, and so on. 
How Should You Prepare Before Going on a Trip?
Touristing requires a prolonged preparation but the lingering excitement in your mind makes it enjoyable. Keep these few pointers in mind: 
Keep your visa and passport within your reach. 

Carry a handy first aid kit.

Carry basics such as flashlights, reusable water bottles, towels, etc.

Learn a little about the place's culture and language. 

Keep adequate money with you, preferably in cash. 

Carry photocopies of your identity cards, passports, and other essential documents.

Do not forget your bank cards. 

For an exuberant tourist, travel insurance is a must. 
Top 5 Places to Visit in North Carolina 
As we already mentioned, there are unending places in North Carolina where visitors with different preferences and tastes can spend a really good time. However, we have compiled a list of the top 5 places in the state which you can't simply miss. 
1. Asheville 
The dynamic hilly town of Asheville is located on the foothills of the Blue Ridge Mountains. If you appreciate the local artsy nature of a place, Asheville gives you a distinctive flavor.
Famous magazines such as Good Morning America and Travel & Leisure recognized Asheville with titles such as "America's Most Beautiful Places" and "The Quirkiest Town of America". If history fascinates you, the Biltmore Estate in Asheville will earn a long-lasting place in your heart. 
2. Bald Head Island 
Get yourself a cozy golf cart to travel around in this mesmerizing golf cart. 
The island offers a huge 14 miles shoreline which makes it perfect for enjoying the beach and clear sea to the fullest. If you are a gold lover, Bald Head Island is a stunning place with its laid-back peaceful golf courses. 
3. Old Salem 
Sense old memories of the area during the 18th and 19th centuries at the Old Salem. It feels like a living museum propagating the distinct culture of the place. Roam around the relaxing city or visit the marketplaces to immerse yourself in their culture. 
An extraordinary place to pick yourself a souvenir of your North Carolina trip from the Stockberger Supply.  
4. Great Smoky Mountains of National Park 
Visiting North Carolina is incomplete without visiting the gorgeous smoky mountains of National Park. This is, due to obvious reasons, the most visited National Park in the entire country. 
The visitors can expect plentiful wildlife, extensive waterfalls, unending hiking trails, and mesmerizing views of the great smoky mountains in the National Park. The hiking trails of the Great Smoky Mountains of National Park are submerged in colorful wildflower beds and verdant forests, making the place a photographer's fantasy.   
5. Wilmington 
Wilmington is another beautiful town in North Carolina that gained popularity after the 2003 TV drama series One Tree Hill. 
The filming locations of the show in this town attracted many visitors towards it. The town has the best beaches in North Carolina such as Wrightsville and Kure. 
Didn't You Visit North Carolina Yet? 
You can be someone who loves to be amidst the beautiful mountains. Or someone who feels attracted to marine elegance. North Carolina is one of those rare places on earth that has everything in stock for its visitors. Go through the list above and keep your bucket list ready before visiting the wonderful state of the United States. 
Comments
comments