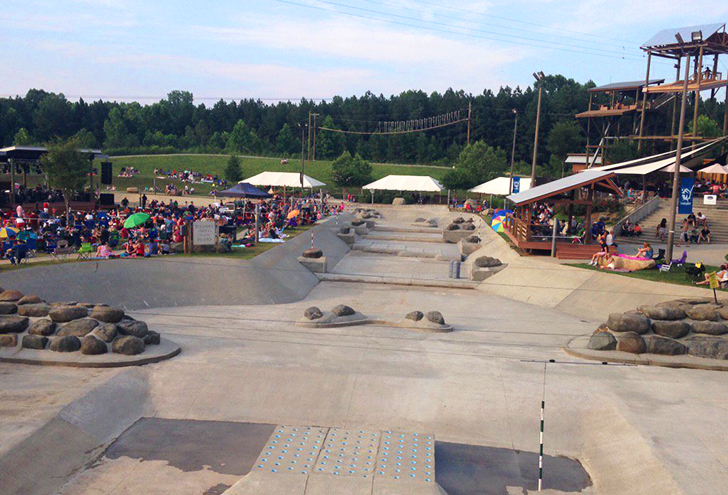 State environmental officials have just authorized the U.S. National Whitewater Center to discharge their stagnant water into the Catawba River – water which recently tested positive for the brain-eating amoeba that recently killed a teenager.
Before the discharge, however, the water must undergo an extensive 'pre-discharge treatment plan', which will require it to be chlorinated at a level more than ten times that needed to reduce Naegleria fowleri by 99.99%, then be filtered to remove all of the chlorine.
"We're confident that the extensive monitoring requirements in the discharge plan will protect water quality in the Catawba River. It's important to remember that the amoeba is naturally occurring in lakes and rivers, but after review by many stakeholders we believe this plan offers the best possible protections for public health and the environment." commented Tom Reeder of the N.C. Department of Environmental Quality.
Many residents are still worried that some of the bacteria could remain after the discharge due to the fact that the amoeba can cause deadly infections (however rare they may be).
Naegleria Fowleri appears in many warm, freshwater bodies of water during the summer, but infections caused by the amoeba are very rare, since the amoeba has to be forced up the victims nose for an infection to occur. Less than 10 cases have been reported annually in the United States over the last 53 years, according to the Centers for Disease Control. Almost all such cases are fatal.
Initial symptoms of PAM start about five days after infection, including fever, nausea, headache or vomiting. After the start of the symptoms, the disease progresses rapidly and generally causes death within about five days.
The CDC recommends that when swimming in warmer areas where this infection has been known to occur, swimmers:
• Keep their head above water when taking part in warm freshwater-related activities to avoid having any water go up the nose.
• Wear certified nose clips and ear plugs when swimming in warm fresh water.
• Avoid stagnant fresh water during periods of high water temperature and low water levels.
• Avoid digging in, or stirring up, the sediment in warm fresh water areas.
Comments
comments