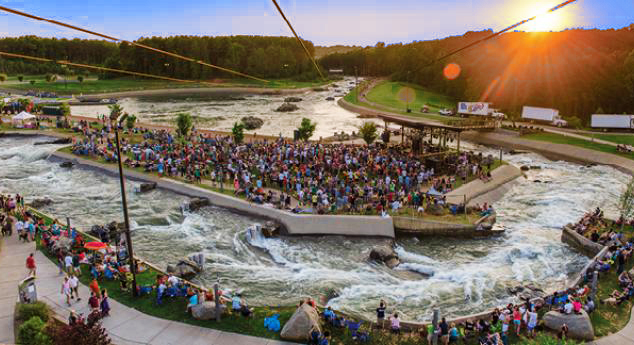 After the June 19 death of an Ohio teen, who contracted a brain-eating amoeba after visiting the U.S. National Whitewater Center, the Centers for Disease Control (CDC) in Charlotte was contacted for further investigation.
A total of 11 water samples were taken over the past 2 days in various sections of the center – the majority of the samples have now returned positive for Naegleria Fowleri Amoeba.
According to a statement released by the Whitewater Center, all water activities will be closed indefinitely until the source and a solution to the amoeba are found.
The center will still remain open for non-whitewater activities.
New statement from US National Whitewater Center on temporary closure. #WRAL #whitewater pic.twitter.com/zGD0isEIh1

— Julia Sims (@WRALJulia) June 24, 2016
Naegleria fowleri appears in many warm, freshwater bodies of water during the summer. But infections caused by the amoeba are very rare, since the amoeba has to be forced up the victims nose for an infection to occur. Less than 10 cases have been reported annually in the United States over the last 53 years, according to the Centers for Disease Control. Almost all such cases are fatal.
Initial symptoms of PAM start about five days after infection, including fever, nausea, headache or vomiting. After the start of the symptoms, the disease progresses rapidly and generally causes death within about five days.
The CDC recommends that when swimming in warmer areas where this infection has been known to occur, swimmers:
• Keep their head above water when taking part in warm freshwater-related activities to avoid having any water go up the nose.
• Wear certified nose clips and ear plugs when swimming in warm fresh water.
• Avoid stagnant fresh water during periods of high water temperature and low water levels.
• Avoid digging in, or stirring up, the sediment in warm fresh water areas.
Comments
comments