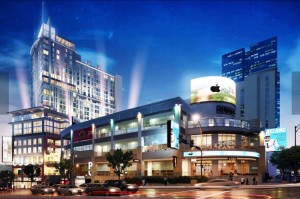 Uptown Charlotte's once popular Epicentre has now been foreclosed on after the owners defaulted on their $85 million loan with Deutsche Bank last August.
In yesterday's court hearing, Deutsche Bank's James Pulliam told the Mecklenburg County judge that his bank is now ready to "move forward with foreclosure proceedings".
When proceedings first began last year, the court forced the owners, Epicentre SPE, to give over full control to CBRE Inc through a court-order receivership.
According to the latest receiver's report, the Epicentre includes a total of 50 tenant spaces encompassing roughly 302,324 square feet, and is currently 30.54% occupied and 69.46% vacant.
During yesterday's hearing, the judge ordered the Epicentre to be listed for sale, but no specific time frame was given.
Comments
comments