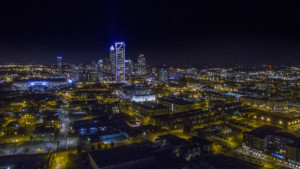 Did you know that military families move 10 times more frequently than civilian families, averaging a move every 2 or 3 years? That means the average military child will change schools six to nine times before he or she graduates high school.
In honor of April as Month of the Military Child, Uptown Charlotte buildings will brightly light up in purple starting on the evening of April 14.
The national practice of "Purple Up" is intended to draw attention to the unique challenges facing military children, who often experience things their civilian friends do not, including being separated from a deployed parent or repeatedly moving to a new home in a new city, state or even overseas.
Comments
comments