Track Your Chinese Postal Packages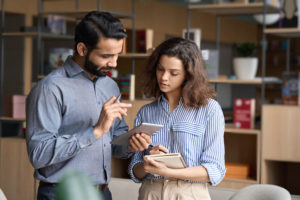 China is the world's second-largest economy after the United States, with an estimated average GDP of $15 trillion. One sector that has been instrumental in this unprecedented growth in the past few years is the e-commerce sector. With a population of over a billion people, China has the most extensive online retail market worldwide. Companies like Alibaba and AliExpress generate billions of dollars annually and attract over 600 million buyers to their websites monthly, according to a survey conducted by Semrush.
As millions of shoppers from around the world visit the Chinese online market for lower prices and high-quality goods, one challenge many buyers on the platform face is goods tracking. In an attempt to solve this problem the Ordertracker Yunexpress tracking service has come up with innovative package tracking solutions. The company makes it easier for buyers of Chinese products to deliver and monitor the movement of their goods from the Chinese Postal Service right down to their doorsteps. 
How Chinese Postal Tracking Works For Buyers ?
When you buy goods from any Chinese e-commerce platform like AliExpress, make sure you select a shipping option that makes your package eligible for tracking. If you don't, there is a possibility that you won't be able to keep tabs on your goods as they make their trip to your doorstep.Different platforms have different shipment options. The most commonly used is the free shipping option, primarily available for shoppers of lightweight goods. With free shipping, buyers get to pay little or no charges for getting their package delivered.
If you select the free shipping option, the goods seller will most likely send your goods to the Chinese Postal office(China Post) for shipment. Your package will be assigned a 13-digit China Post tracking number, which usually begins with "R" and ends with "CN." Before the parcel is given to the courier service for shipment, the product tracking number will be sent to you via your preferred means of communication, email or SMS.
When you confirm the tracking number has been sent, wait 2-3 days before copying and pasting the number on tracking websites like ordertracker.com or via Ordertracker mobile app on Google Play store. The waiting period is the time the courier service needs to update your order tracking details on the internet.
Reasons Why Tracking China Post's Order Might Be Difficult
Error messages like "not available" or "invalid tracking number" might display on the screen as you try to track your package. These pop-up messages are trying to tell you that there is something wrong with either your order, tracking number, or the tracking platform. Here are some of the reasons for the difficulties in tracking orders:
The tracking number has expired 
Some fraudulent merchants/vendors send fake tracking numbers to buyers. This doesn't mean your product won't be delivered; it only means it will take longer to be cleared by customs officials at the seaport or airport.
You failed to select a tracking-eligible shipment option, or your order isn't eligible for tracking.

China Post hasn't shipped your order yet.
Time Required for Chinese Post Shipment
Depending on where you are located worldwide and how the package is shipped, shipment time and date are expected to differ based on customers. Here are shipment times across different locations.
For customers in Asia and Russia, shipping takes 7–15 days.

For customers in Europe, shipping takes 10–30 days.

For customers in Africa and Oceania countries, shipping takes 20–40 days.
There are other ways you can get your package delivered to you faster; it all boils down to how much you are willing to pay.
Bottom Line
As you shop on some of the most popular e-commerce platforms in China, be smart and avoid sending money directly to the seller's bank account or e-wallet.
Comments
comments