The weekend is almost here and this weekend is turning out to be one of the busiest yet!
There are so many festivals, concerts, and social gatherings, we even included 3 bonus events at the bottom of our top 5 list;
Enjoy the best food and music from Charlotte's east side, known for its authentic mix of family-run restaurants that range from Asian, Latin American and Middle Eastern to downhome soul.
The event will take place on April 30 on the front lawn of the 250-acre campus of the Aldersgate, 3800 Shamrock Drive.
For more information you can check out their Facebook page here.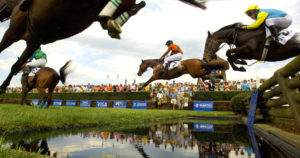 The Queen's Cup is one of the Carolina's largest equestrian events, taking place this Saturday, April 20th in Mineral Springs, NC (just south of Charlotte). This year some of the fastest horses in the country will come to the Carolina's to race in a truly traditional 'steeplechase'.
The event will be filled with a true mix of horse enthusiasts, race fans, and networking elite looking to solidify their latest business deal.
There will be plenty of space all around the rolling hills to set up a spacious picnic or tailgate with some of your neighbors.
You can find out more and watch a video here.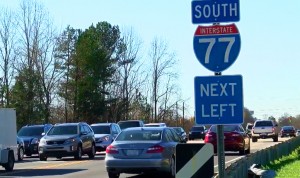 If you're against the new toll roads now being constructed on i77, you're not alone. Almost every town and city around Lake Norman has already signed petitions, legislation, and memorandums to try to get the project stopped.
The state legislature has finally heard the people and earlier this week they introduced a new bill that might finally stop the toll roads.
This coming Friday, there will be a massive public rally from 5:30pm until dark (stop by even if you're late) at the Exit 28 bridge in Cornelius – anyone who opposes the toll lanes is welcome and picket signs are encouraged – you can find out more info here.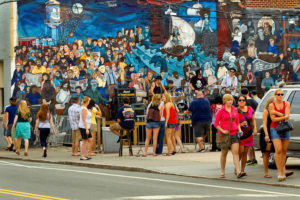 Charlotte is about to join over 100 other cities in launching an "Open Streets" program.
The first Open Streets 704 event is about to shut down several streets this coming Sunday (May 1) from noon to 4 p.m.
There will be tons of food trucks, arts and crafts events, wellness and fitness activities and events, and you can even organize your own activity.
Find out more info here.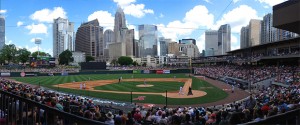 Charlotte Baseball is now in full swing in the award winning BB&T Ballpark in the heart of Uptown.
Come watch what will hopefully be an incredible win against the Knights enemies from Ohio.
Charlotte will be taking on Toledo both Friday night and Saturday night this weekend.
You can find out more info here.
BONUS:
Hippie Fest – Charlotte will be hosting a massive 'hippie fest' at the old Eastland Mall site on Saturday with over 300 artists, as well as food trucks, vendors, games, and plenty of music. Check out their Facebook page here for more details.
Floetry – The world renowned R&B duo is coming to Charlotte's Fillmore this Saturday night. The group recorded two studio albums, one live album, and sold over 1,500,000 records worldwide. For tickets or more info click here.
Whitewater Film Series – This Friday night the US National Whitewater Center will be hosting a free movie night ($5 for parking). They will be playing the visually stunning Telluride Mountainfilm.
Please share; 
[one_third]


[/one_third] [one_third]


[/one_third] [one_third_last]


[/one_third_last]
Comments
comments