Here in the 3rd largest banking center in America, it isn't only the private sector that pays well. The top-paid public servants in the Queen City are also taking home some pretty hefty paychecks.
The salaries of all 7,300 employees of the City of Charlotte are all on public record in order to increase transparency for taxpayers. We pulled the top salaried public employees for the City of Charlotte.
Some names — like City Manager Marcus D. Jones — won't shock you. Most others you've probably never heard of.
Here are the top 25 highest-paid public servants in Charlotte:
#25 Crystal Dorene Cody
CMPD Computer Technology Solutions Manager – $161,521/year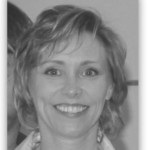 "Ensures the optimal performance of IT Operations, budget, and personnel responsible for the design, procurement, implementation, and maintenance for over fifty end-to-end solutions supporting over 2500 customers in a 24/7 operational environment. Solutions include Computer Aided Dispatch, 911 Systems, Police Records Management Systems, Business Intelligence, and a myriad of key operational systems." via LinkedIn
#24 Pamela Jean Wideman
Neighborhood & Business Service Director – $168,487/year
"Pamela currently serves as the Deputy Director in the City's Neighborhood & Business Services Department. In that role she is responsible for oversight of the City's Affordable Housing Programs, that include the City's Housing Trust Fund activities, the City's Ten-Year Plan to End and Prevent Homelessness. Additionally, she is also responsible for the City's Code Enforcement and Community Engagement Divisions." via LinkedIn
#23 Danny Craig Pleasant
Transportation Director – $168,876/year
Responsible for the full spectrum of planning, designing, building, operating and maintaining over 2,400 miles of city streets for walkers, bicyclists, transit riders and motorists. CDOT provides staffing for a three-county metropolitan planning organization and the twelve-county air quality planning region. With his background as a professional planner, Danny is dedicated to helping build quality communities using thoughtful transportation planning and investment strategies." via LinkedIn
#22 Howard "Pete" Key
Fire Chief – $169,376/year
"Fire Chief Howard "Pete" Key became a member of the Charlotte Fire Department on August 24, 1977, and assumed the role of Fire Chief on September 1, 2017. He was promoted to Fire Captain on June 24, 1984, serving in that capacity until October 28, 1998 when he was promoted to the rank of Battalion Chief. Chief Key was promoted to the rank of Deputy Fire Chief on December 25, 2004. Chief Key has an Associate's degree in Fire Protection Technology from CPCC and a Bachelor's degree in Fire Safety Engineering Technology from UNCC." via CharlotteNC.gov
#21 Victoria Orena Johnson
Director of Solid Waste Services – $169,496/year
"As Director of the City of Charlotte's Solid Waste Services (SWS) our mission of partnering with the community to deliver competitive and quality solid waste services that promote an attractive and healthy environment. In this capacity, she manages more than 310+ employees; oversees a budget of approximately $57 million; and is responsible for the City's solid waste collection program, which serves more than 230,000+ residential units and over 2,500 commercial units.
Johnson joined the City of Charlotte in 2005 as the Deputy Director of SWS. She was named Director of the department in March 2007." via CharlotteNC.gov
#20 Michael Aidan Davis
Engineering & Property Management Director – $170,000/year
" Engineering & Property Management (E&PM) leads the design and construction of City infrastructure projects, regulates development, ca res for the tree canopy and landscaping, enables sustainability and manages the real estate and facilities portfolios." via LinkedIn
Davis became the director of E&PM in June of 2017 after serving 9 months as the deputy director of Charlotte DOT and 8 years as the Development Services Manager for the City of Charlotte.
#19 Allen Clinton Smith III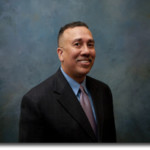 Transit Rail Operations Manager for CATS – $170,000/year
Allen Smith is the General Manager for the LYNX light rail system. The LYNX light rail division is responsible for operating and maintaining the light rail services, rail cars, track, signal, traction power and maintenance of way systems. The rail division works closely with rail safety to e nsure and provide a safe service. The light rail division also collaborates in all phases of development of light rail line expansion and future streetcar rail services and CATS wide facilities management." via CharlotteNC.gov
#18 Cheryl L Brown
Human Resources Director $170,485/year
"Brown originally joined the city of Charlotte in 1988 as a personnel analyst and served in several functional areas in the Human Resources Department before leaving the city in 1997 to assume the human resources director's position with the city of Monroe, N.C. In 2004, she returned to Charlotte to serve as deputy human resources director.
She received her graduate degree in public administration from the University of North Carolina at Charlotte and her undergraduate degree in public policy from the University of North Carolina at Chapel Hill." via CharlotteNC.gov
#17 Patrick Thomas Mumford
Neighborhood & Business Services Director $171,351/year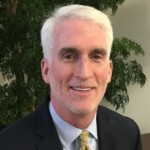 Mumford has served as the director for over 8 years after transitioning from an Environmental Affairs position at Wachovia in 2009. His current roles include:
" Inspire and lead a 150-person department with an annual $15 million operating budget
 Develop and lead the strategic direction and implementation of housing, neighborhood services, youth, economic development, and code enforcement policies and programs
 Integrate service delivery in partnership with other public, non-profit and private sector organizations, focusing on quality of life outcome measures" via LinkedIn
#16 Hyong Yi
Organizational Innovation Director – $172,559/year
"Areas of responsibility: all things environmental, SMART cities, Water, Stormwater, Solid Waste, 311, Innovation & Technology. Works with both right and left brain." via LinkedIn
#15 John L Christine Jr (aka 'Jack Christine')
Deputy Aviation Director – $174,758/year
"Jack Christine serves as the Deputy Aviation Director of  Charlotte Douglas International Airport (CLT). His responsibilities include complete oversight of three of the Airport's divisions, which include Development, Operations and Facilities.
Christine has been employed at CLT for 19 years, where his career in aviation has included responsibilities in the following areas:
Assistant Aviation Director of Development
Planning & Development Manager
Airport Planner
Associate Airport Planner" via CharlotteNC.gov
#14 Robert D Campbell
Finance Director – $176,352/year
"The Finance Office is responsible for maintaining the City's general ledger, billing and collection of utility payments, accounts payable and receivable, issuing bonds, forecasting tax and other revenue receipts, and managing the City's investment portfolio. This office also handles Procurement Management, responsible for the acquisition of commodities, services and technology contracting and Asset Recovery and Disposal (ARD)." via CharlotteNC.gov
#13 Carolyn D. Johnson
Senior Deputy City Attorney – $176,757/year
"Carolyn serves as legal counsel to the City Clerk and Corporate Communications. As the senior deputy city attorney, she serves as the primary backup to the City Attorney." via CharlotteNC.gov
#12 Kerr Y Putney
Police Chief – $184,489/year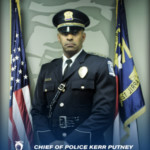 "Kerr Putney was sworn in as chief of the Charlotte-Mecklenburg Police Department on June 29, 2015. He was hired by the Charlotte-Mecklenburg Police Department in August of 1992. Since that time, he has held a variety of patrol, training and specialized assignments at various ranks within the organization. He was promoted to the rank of deputy chief in September of 2007.
He attended the 217
th
 Session of the FBI National Academy in 2004 and attended the 42
nd
 Session of the Senior Management Institute for Police in 2009.  He earned a bachelor of science degree in criminology from the University of North Carolina at Charlotte and a master's degree in criminology from East Carolina University."
via CharlotteNC.gov
#11 Barry M Gullet
Utilities Director – $186,765/year
"The largest public water and wastewater utility in The Carolinas, Charlotte Water proudly serves more than 954,644 customers in the City of Charlotte and greater Mecklenburg County — including the towns of Matthews, Mint Hill, Pineville, Huntersville, Davidson, and Cornelius. " via CharlotteNC.gov
#10 Kimberly S Eagle
Assistant City Manager – $190,000/year
"Kim S. Eagle, Ph.D, is an Assistant City Manager and Evaluation Manager for the City of Charlotte
She earned her doctorate in Public Administration from the Center for Public Administration and Policy at Virginia Tech. She also holds a Master's degree in Public Administration and an Education Specialist degree, both from Appalachian State University, and a Bachelor of Arts degree from Wingate University." via CharlotteNC.gov
#9 Randy J Harrington
Chief Financial Officer – $191,209/year
"As the Director of Management & Financial Services and Chief Financial Officer for the City of Charlotte, Randy Harrington is responsible for the executive leadership of Administrative Management, Charlotte Business INClusion, Finance, Fleet Management, Risk Management and Strategy & Budget.
Harrington joined the City of Charlotte in 2007.  He began his public service career as a Presidential Management Fellow with the U.S. Department of Transportation in Washington, DC. He later served the City of Concord, North Carolina for six years, the last three as Budget and Performance Manager.
He received a master of public administration degree from the University of North Carolina at Chapel Hill and his bachelor's degree in political science from Nebraska Wesleyan University." via CharlotteNC.gov
#8 John M Muth
CATS Director of Development – $194,202/year
"Under John M. Muth, Deputy Director for Development and Chief Development Officer, the Development Division of CATS has the lead in planning for and creating Charlotte's rapid transit system.  Now in the early stages of a 25-year, $3 billon development effort, the rapid transit system will include bus rapid transit guideways, light rail transit, streetcar lines, and commuter rail services, and will be an integral part of an overall transit system that will serve over four times as many transit riders as the system did in 2001. " via CharlotteNC.gov
#7 Jeffrey W Stovall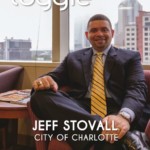 Chief Information Officer – $197,632/year
"The City of Charlotte's Innovation & Technology department (I&T) provides executive-level leadership for the City's Technology Governance Policy, delive rs technology services to City departments and partnership agencies, and coordinates information technology initiatives across the organization to support, enhance and advance citizen service delivery.
On Friday, Aug. 18, Stovall was named the 2017 Nonprofit CIO of the Year at the Charlotte CIO of the Year Awards, the premiere technology executive recognition program of its kind." via CharlotteNC.gov
#6 Debra D Campbell
Assistant City Manager – $201,528/year
"Debra Campbell currently serves as an Assistant City Manager with the City of Charlotte. In this role, Debra provides technical and managerial support to Planning, Transportation and the Charlotte Area Transit departments.
Debra also serves on the Board of Directors of four non-profit organizations including; Charlotte Center City Partners, Foundation For The Carolinas, University City Partners, and UNCC's Center for Real Estate." via CharlotteNC.org
#5 Brent D Cagle
Executive Aviation Director – $222,486/year
"Brent Cagle serves as the Aviation Director of Charlotte Douglas International Airport (CLT). Prior to this appointment, Cagle was Assistant Aviation Director, Administration and Finance at CLT, overseeing the Aviation Department's accounting functions as well as overseeing the development and management of the Department's annual operating budget. Cagle als o works closely with the Airport's signatory airlines in the development and management of Charlotte Douglas International Airport's airline signatory carriers' annual fees and charges budget and settlement.
Cagle brings more than 20 years of experience in municipal government and 9 years of aviation experience, serving in various financial and aviation positions." via CharlotteNC.gov
#4 Sabrina Beena Joy-Hogg
Deputy City Manager – $225,500/year
"Sabrina Joy-Hogg serves as the Deputy City Manager for the City of Charlotte.
Prior to joining the City of Charlotte, she served the Commonwealth of Virginia in leadership roles at the state and city government level for over 25 years.
As Chief Deputy City Manager, Joy-Hogg is responsible for the day to day operations of the city in the absence of the City Manager while also continuing in her roles as head of the Administration and Finance portfolio and as acting Budget and Strategic Planning Director, she takes great pride in the thoughtful and inclusive preparation and administration of the $1.1 billion annual operating, capital and Community Development Block Grant program budgets." via CharlotteNC.gov
#3 John M Lewis Jr
CEO of CATS – $238,761/year
John M.Lewis is the Chief Executive Officer of the Charlotte Area Transit System (CATS). He arrived in  September 2015 and is leading CATS through a significant stage of growth to construct the LYNX Blue Line Extension, expand existing light rail platforms to accept three car trains, and advance the CityLYNX Gold Line Phase 2 (streetcar) through final design and in to construction.
Lewis's initial focus is on advancing the long-term transit plan, enhancing customer service to attract and retain customers and on ensuring a safe and reliable transit system for the region." via CharlotteNC.gov
#2 Robert E Hagemann
City Attorney – $238,934/year
" As the City Attorney for the City of Charlotte, Robert E. Hagemann serves as chief legal counsel for the Mayor and City Council, City Manager, City departments and Boards & Commissions. He leads a professional staff of attorneys who provide legal services for the City.
Hagemann became City Attorney in January 2012. He began his legal career in 1986 with Michael B. Brough & Associates where he focused on municipal, land use and civil rights law. He began his public service legal career with the North Carolina League of Municipalities in Raleigh, North Carolina, in 1991. He originally joined the City Attorney's Office as an assistant city attorney in December of 1994.
He received his doctor of law degree from the University of North Carolina School of Law and his bachelor's degree in political science from Northwestern University." via CharlotteNC.gov
#1 Marcus D. Jones
City Manager – $300,000/year
"Marcus D. Jones is the city manager for the City of Charlotte. He began his new role on Dec. 1, 2016, after he was sworn in during a private ceremony with his family.
"As I step into the role as the city manager of this great city, I am excited to get to know the dedicated city employees we have serving Charlotte and those who live here," Jones said.
"Charlotte is a growing, diverse and innovative city with a thriving future. I look forward to working in partnership with residents, the business community and city staff. We will develop and create priorities that align with the city's vision for the future."
Before moving to Charlotte, Jones served as the city manager of Norfolk, Virginia, a role he began in February 2011 after serving the city from 2004-2009 as the director of budget and grants management and as an assistant city manager." via CharlotteNC.gov
If you want to make money in a government job, Charlotte is the place to be, apparently.
We currently have over 200 public servants who bring home over $100,000 each year.
Comments
comments