May is finally here, which means amazing weather, tons of festivals, and even more outdoor activities of all shapes and sizes.
Here is your complete list of the top 21 events and festivals you won't want to miss for the month of May;
If you don't have any ideas for Mother's day this coming Sunday, we might have the perfect solution for you.
Uptown's Seventh Street Public Market is hosting this pop-up shopping event from 3-8 p.m. on Friday, May 6
It will feature candles, jewelry, and tons of other homemade crafts.
For more info click here.
One of Charlotte's hottest neighborhoods, Plaza Midwood is about to host a very unique two-day festival from May 6-7.
The Midwood Maynia includes a home tour of eight stylish neighborhood homes and gardens, the Midwood Miles 5K race, kids activities, live local music in Midwood Park, and even a highly entertaining pet parade.
For more info click here.
Uptown's Mint Museum is about to open a massive new gallery featuring over 100 pairs of shoes starting on May 7th.
You learn about traditional shoemaking methods and new technology in the design process as well as what goes into picking syles and colors for some of your favorite shoes.
For more info click here.
This coming weekend, on May 7th, Charlotte will enjoy some beer sippin', bourbon tastin', music listenin', cigar smokin', and barbeque eatin' fun.
Admission buys you a sampling glass for sampling tons of varieties of beer and bourbon. Some of the best barbeque vendors are on-site if you get hungry all while enjoying seminars in the tasting theater and live music all day.
For more info or tickets click here.
The Carolina Roots Music Festival features some of the greatest Americana Folk, Rhythm & Blues, styled out Rock & Roll, Country Rock and eclectic fusion.
Experience outstanding national and regional performing artists this coming May 13-14.
For more info or tickets click here.
On May 13th, the Epicenter will be hosting on of the most interesting people watching experiences to come to our city.
At the Silent Disco, rather than using a traditional speaker system, live music is broadcast and picked up by specially designed wireless headphones worn by the audience. Those without headphones hear no music, giving the effect of a room full of people dancing to silence.
There's now a Groupon deal for half-off all tickets to the Silent Disco.
The Soul Food Festival is coming on May 14th, an event that highlights the aroma of traditional soul food cooking in the air while bringing together families & friends in an outdoor social setting for a day of reunion, fellowship and live national award winning entertainment.
For more info or for tickets click here.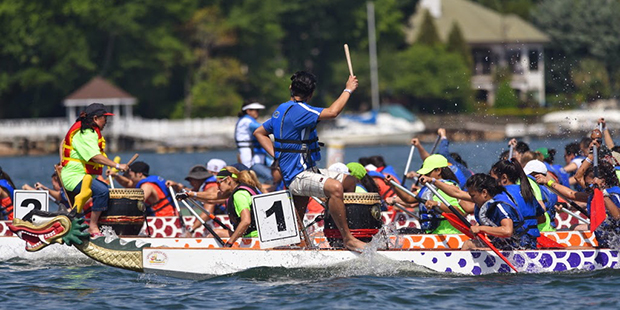 Mark your calendar for the 2016 Asian Festival and Dragon Boat Race Festival on Saturday, May 14th. The 11th annual Charlotte Dragon Boat Festival Race at Ramsey Creek Park on Lake Norman is expected to be the biggest one yet. There will be tons of races and contests, with live music and plenty of food.
For more info click here.
Randy Moss, Emily Breeze, and several other celebrities are coming to Uptown on May 14th starting at 11am to rally the city together in an attempt to break the Guinness World Record for the the largest bootcamp.
To find out more info click here.
On May 14th and 15th an incredible southern blues-themed music festival is coming to the Daniel Stowe Botanical Garden, featuring Muddy Waters oldest son, Mud Morganfield, as well as Bob Margolin and Mark Wenner, who both played with Muddy Waters.
For more info or for tickets click here.
On May 15th, the Arab American Council of the Carolinas (AACC) is announcing its annual celebration featuring this year the Arab American Festival. As always, our festival is about creating a way for people to enjoy themselves and by presenting the best of who we are in an environment of music, dance, food, pastries, games, arts and crafts and other exhibits that appeal to the whole family.
For more info click here.
The Panthers are inviting the city to sample some of the best food, wine, and entertainment on Tuesday, May 17 from 7 to 10 p.m. at Bank of America Stadium.
Attendants will get the chance to hang out with Panthers players and alumni while sampling a variety of premium food offerings from some of the region's top chefs.
All proceeds from the event will benefit the Second Harvest Food Bank of Metrolina.
For more information or for tickets click here.
One of the biggest country music stars in the world, who has already sold over 30 million albums worldwide is coming to Charlotte this month.
Kenny will be playing at the PNC Music Pavilion on Friday, May 20th.
For more information or tickets click here.
On May 21st, the Olde Mecklenburg Brewery is going to attempt to break the world record for the largest cornhole tournatment, benefitting InReach.
The entry fee for a two-person team also includes four beer tickets, live music, lunch and a T-shirt, and the chance to hang out in a beer garden playing games all afternoon.
For more info or tickets click here.
From May 20th through May 22nd, your favorite puppets will be in the Queen City.
No matter where you're from or where you've been, everyone is special – so join in! Elmo, Grover, Abby Cadabby, and their Sesame Street friends welcome Chamki, Grover's friend from India, to Sesame Street. Together, they explore the universal fun of friendship and celebrate cultural similarities, from singing and dancing, to sharing cookies!
For more info or tickets click here.
The Charlotte VegFest is a celebration of healthy, sustainable, and compassionate eating and explores the endless benefits of vegetarian living.
The event is free to browse and will feature a variety of vegan foods, local veg restaurants and food trucks, local vendors, live music, speakers, nutritional experts, vegan cooking demonstrations, free prizes, gift bags and more!
For more info click here.
On May 22nd at Queens University, this year's Festa Italiana will benefit the Nevins Family, who inspired the first festival in Charlotte 11 years ago and passed away just before Christmas 2015.
For more info or tickets click here.
On May 27th one of Charlotte's biggest annual music events is returning one again – the legendary Dave Matthews Band.
To find out more information or for tickets click here.
The 2016 Mint Hill Madness will return this coming Memorial Day Weekend from May 27th through May 29th.
The festival was started to celebrate the founding of the Town, and features events for everyone in the family; delicious food; great music ranging from country to rock; a fantastic family carnival; an arts/crafts fair; an all-American parade; and of course, a spectacular firework show.
For more info click here.
Joyfest is a massive Gospel music festival coming to Carowinds on May 28th from 10am-10pm.
Tickets to the music will also include admission to all the rides.
For more info or for tickets click here.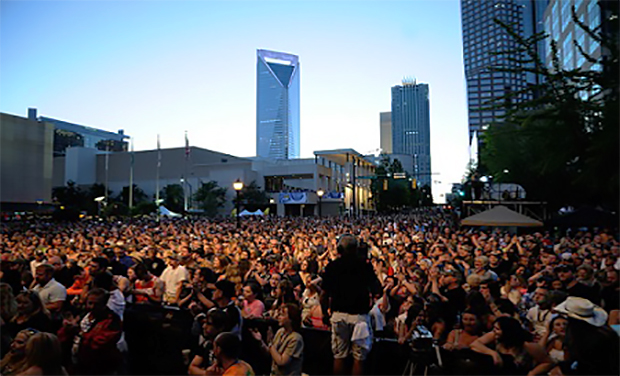 From Thursday May 26th through Saturday May 28th, Uptown Charlotte will be turned into the ever-growing Speed Street.
With live musical entertainment, appearances by top NASCAR drivers and celebrities, dynamic exhibits, tons of food, and even more free give-aways, this is one event you can't miss.
You may want to take the lightrail into the city because parking is going to be insane.
For more info or tickets click here.
What are your plans for this month? 
Please Share;
[one_third]


[/one_third] [one_third]


[/one_third] [one_third_last]


[/one_third_last]
Comments
comments