The weekend is almost here!
Spring has sprung, the pollen is fading, and summer is just around the corner!
Here are the top 10 must-do activities this weekend;
This will be Charlotte's 21st annual Taste of The Nation charity event – this year Charlotte's greatest chefs will be coming together to help out hungry kids.
The event will take place at The Fillmore on April 18th. Over 20 of top Charlotte restaurants will be sampling their favorite dishes, including Upstream, Passion8, Mimosa Grill, Ilios Noche, Fahrenheit, and Bistro La Bon.
All proceeds will go directly to the No Kid Hungry campaign, which connects hungry kids with nutritional food.
Moo & Brew will offer samplings from various breweries and tastes from local restaurants vying for the title of "Creative Loafing's Best Burger"
The festival raised over $8,000 last year to help Second Harvest food bank, and they will be trying to top that number this year.
More information on their website here.
Char Basel serves as a platform to bridge the conceptual creatives with the native community of Charlotte, NC. The launch party is being held on April 16th, 2016 from 12-4pm as a taste to the upcoming presentation this fall.
More information can be found on our article here.
Legendary British rock group Duran Duran has selected Charlotte as one of their few stops on their new world tour. After leaving the US, they have tour stops planned for Australia, Japan, possibly South America and a return to Europe before year's end.
The group will be taking out the stage production it used in the U.K. last year, which keyboardist Nick Rhodes calls "quite an ambitious show for us. The visuals are pretty strong and we somehow managed to get the best reviews we ever got — although I'm always a little worried if we get good reviews like that."
They'll be performing at the PNC Music Pavilion (formerly Verizon Wireless Amphitheater) on April 16th, for more information or tickets click here.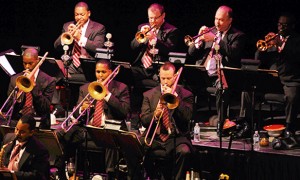 This will be an incredible 3-day event hosted by the Levine Center for The Arts and The Blumenthal Performing Arts Center.
The main stage will be headlined by 2 performances by the critically-acclaimed Jazz at Lincoln Center Orchestra under the leadership of musical director Wynton Marsalis.
There will also be intimate club performances featuring local and national talent throughout the weekend, as well as a jazz dinner and happy hours.
For more information about Charlotte's Jazz Festival click here.
This coming Sunday afternoon, the University City Chipotle will be hosting a public birthday party for Jude.
Half of all sales will go directly to Rhizo Kids International and everyone that comes will be able to personally tell baby Jude happy birthday!
Within a 60 mile radius around Charlotte, there are over a dozen wineries of all shapes and sizes, including a cat-themed winery that just opened in York County!
Just southeast of Charlotte, you can live out childhood fantasies by enjoying some award-winning wine in a treehouse at The Treehouse Vineyards in Monroe. If you're in the Lake Norman area, you can enjoy some local art with your wine at The Daveste Winery, or check out the largest family-owned vineard in North Carolina at The Shelton Vineyards.
Ok, technically these are two seperate events, but they're so similar, we figured we'd count them as one. Both celebrate local businesses in Charlotte – Pink Social celebrates female entrepreneurship, and South End Bazaar celebrates local startups in our city.
Pink Social Girl Tribe will feature over 70 local women-owned businesses at Sugar Creek Brewing, 215 Southside Dr. For more info info click here.
The South End Bazaar celebrates small business and entrepreneurship by perusing 50 area fashion, arts and food vendors. Vendors will feature hand-crafted goods and original artwork by local merchants. Enjoy local brews, pastries and other food. 11 a.m., C3 Lab, LLC, 2525 Distribution St. To find out more click here.
Anyone who donates blood over the next 3 days will receive a certificate for a free Full Service car wash, including interior and exterior cleaning, valid at any Autobell location.
Donors who pre-register online for the drive will also receive a bonus of free Tire Gloss from Autobell to accompany the Full Service wash.
It's the 3rd week of Food Truck Friday in Downtown Matthews, featuring incredible food, perfect weather, and plenty of live music. This week's trucks will include;
Cheese To The Mac, Yummi Banh Mi Truck, Mae's Creole Kitchen, Slow Smokin' BBQ, Comfort Foods on Wheels, Tiger Yakitori, Now Toasted Food Truck, JessKakes LLC
What are your plans for this weekend? 
Please share;
Comments
comments