This weekend is shaping up to be one of the most eventful of the year – and the weather is expected to cooperate perfectly!
Here are the top 10 things happening in Charlotte this weekend;
The Carolina Roots Music Festival features some of the greatest Americana Folk, Rhythm & Blues, styled out Rock & Roll, Country Rock and eclectic fusion.
Experience outstanding national and regional performing artists this coming May 13-14.
For more info or tickets click here.
On May 13th, the Epicenter will be hosting on of the most interesting people watching experiences to come to our city.
At the Silent Disco, rather than using a traditional speaker system, live music is broadcast and picked up by specially designed wireless headphones worn by the audience. Those without headphones hear no music, giving the effect of a room full of people dancing to silence.
There's now a Groupon deal for half-off all tickets to the Silent Disco.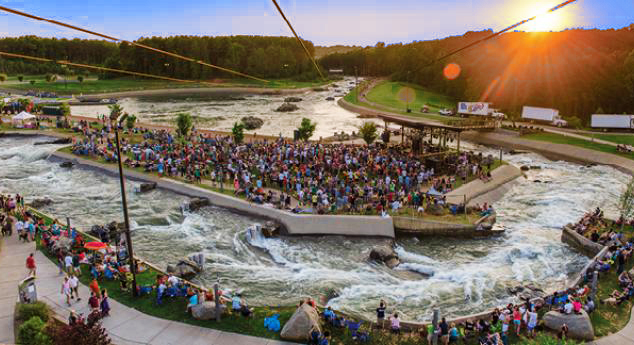 The U.S. National Whitewater River Center's popular Whitewater River Jams are free concerts take place every Thursday and Saturday evening through the end of September. This coming Saturday they will be featuring the local favorites, The Forlorn Strangers.
For more info click here.
This coming Saturday and Sunday (14th-15th) at the Metrolina Tradeshow Expo (7100 Statesville Rd), starting at 10 a.m., Charlotte's biggest pet party, festival, and exposition will be happening.
Admission is free and so is parking. Bring your dog, cat, lizard, or any other pet for; tons of exhibitors, prizes, adoptions, free grooming services, training seminars, live music, contests, food, and tons more!
It will run on Saturday from 10am-6pm and Sunday from 11am-4pm, for more info click here.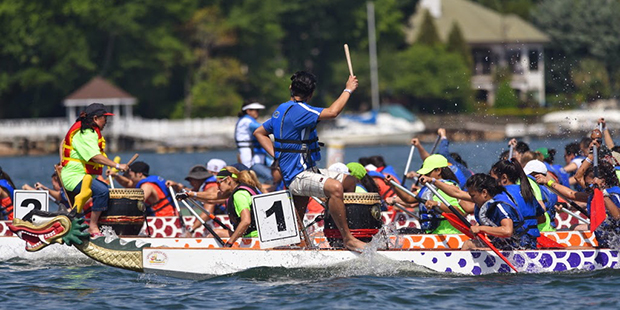 Mark your calendar for the 2016 Asian Festival and Dragon Boat Race Festival on Saturday, May 14th. The 11th annual Charlotte Dragon Boat Festival Race at Ramsey Creek Park on Lake Norman is expected to be the biggest one yet. There will be tons of races and contests, with live music and plenty of food.
For more info click here.
On May 14th and 15th an incredible southern blues-themed music festival is coming to the Daniel Stowe Botanical Garden, featuring Muddy Waters oldest son, Mud Morganfield, as well as Bob Margolin and Mark Wenner, who both played with Muddy Waters.
For more info or for tickets click here.
This coming Friday (5/13) and Saturday (5/14) Broadway will meet Hollywood as Carolina Voices' MainStage Choir presents Show Stoppers: Songs of Stage and Screen! Come revel in the best moments from Kinky Boots, Pippin, Chicago, Motown: The Musical, Once and much more.
For more info or for tickets click here.
Sebastian Philip Bierk, known professionally as Sebastian Bach, is a Canadian heavy metal singer who achieved mainstream success as frontman of Skid Row from 1987-96.
He will be performing live in Charlotte this coming Saturday at Amos' Southend starting at 8:30pm
For more info or tickets click here.
The Soul Food Festival is coming on May 14th, an event that highlights the aroma of traditional soul food cooking in the air while bringing together families & friends in an outdoor social setting for a day of reunion, fellowship and live national award winning entertainment.
For more info or for tickets click here.
This weekend will feature some of the best weather of the year – perfect for watching some baseball in what was ranked as the best minor league stadium in America.
For tickets or more info click here.
What do you have planned for this weekend?
Please share;
[one_third]


[/one_third] [one_third]


[/one_third] [one_third_last]


[/one_third_last]
Comments
comments