October is almost over and Halloween weekend is here.
This weekend, the Charlotte region will feature number of concerts, spooky events, and fall festivals.
Here are the top 10 that we know of happening over the next few days:
This year, the Cabarrus Fair has officially partnered with the Queen Charlotte Fair to hold a massive fall fair at the Route 29 Pavilion in Concord (5650 Sandusky Blvd., Concord, NC).
This year's event will highlight local vendors for all aspects of the fair, including a petting zoo, pumpkin patch, carnival rides, live music, and all the fried fair food you can eat.
Gates will open Thursday, October 21 at 4pm. Ticket prices for this season's event will be $8 online and $10 at the gate. Kids ages 6-12 will be $5 online and at the gate. Kids 5 and under are free.
You can find out more information or buy your tickets here.
As one of the world's top Christian bands, Newsboys has released 17 studio albums, 6 of which have been certified gold.
They'll be performing live this coming Saturday night at the Ovens Auditorium in Charlotte staring at 7pm.
Come get a Taste of Charlotte's Best Black-owned Restaurants, BBQers, Caterers, Chefs, & Bakers.
General admission excludes sample tickets.
Event Times:
Thursday Oct 28: 2-9pm
Friday, Oct 29: 2-9pm
Saturday, Oct 30: 2-9pm
Sunday, Oct 31st: 12-7pm
The Museum of the Moon will be exhibited in downtown Belmont for three weekends serving as the backdrop for a series of lunar-inspired events. Over the centuries, the moon has been used as a timekeeper, calendar, and source of light to aid nighttime navigation. The evenings and weekends will evoke passion and exploration as the ethereal blue light cast by the full moon serves as the perfect environment for poetry readings, art exhibitions, theater performances, and musical concerts. We hope the exhibit will be an educational experience of a lifetime and inspire the next generation of scientists, artists, poets, writers, and musicians from Gaston County. During Halloween weekend, the mysterious dark side of the moon will surely invite the most ghoulish of them all into downtown for a "spooktacular" good time.
Find out the full schedule and more info here.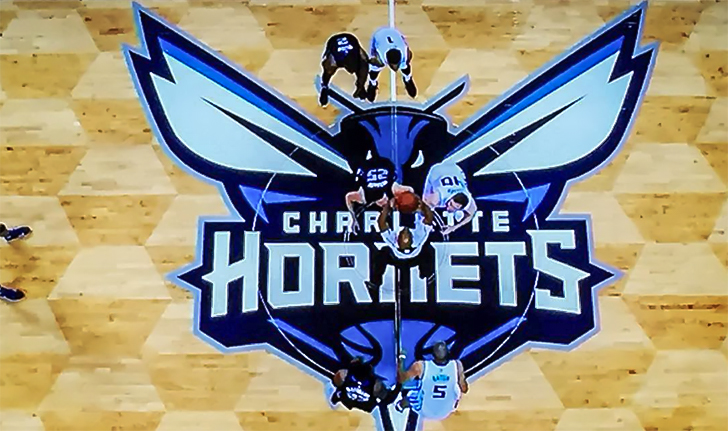 This coming Sunday Night, the Charlotte Hornets will be taking on the Portland Trailblazers live in the Spectrum Center.
For more info or tickets click here.
This weekend, the HBCU Battle Of The Bands returns to the Bojangles Coliseum and will feature marching bands from North Carolina Central (NCCU), South Carolina State (SCSU), Benedict College (BC), Fort Valley State (FVSU), and Winston Salem State (WSSU).
There will also be a Fan Fest from 10 – 3:30 pm hosted by Bluz and Chirl Girl featuring live music by The Hamiltones, The Project 919 Band, Quentin Talley & The Soul Providers, Jay D  Jones, Karen Poole, DJ Tab D'Biassi, and the Johnson C. Smith University Drumline.
Doors for the Battle Of The Bands open at 4 pm with the show starting at 5.
#7 Myke Towers
This coming Friday night, rise hip hop star Myke Towers will be performing live at the Bojangles Coliseum.
He'll be taking the stage this at 8pm.
Find out more information or get your tickets here.
Come to CaroMont Health Park in Downtown Gastonia this Saturday afternoon for a huge Oktoberfest celebration. From beer tastings and keg rolling to live music and food, this event will be fun for the whole family.
Find out more information here.
Charlotte's Original Halloween Crawl is back on Saturday, October 30, 2021, and better than ever. They have 23+ locations involved throughout Uptown Charlotte and lined up great drink specials at each of the bars
Find out more information here.
Start your weekends unwinding with live musical performances in The Grove every Friday starting at 6pm from April to October! No tickets or reservations are required.
Check out more information here.
If you think other events should be on this list or future lists, let us know – Scott@CharlotteStories.com
Comments
comments