This weekend is going to be truly incredible! There will be tons of food trucks, live music, and plenty of free outdoor movies.
Here are the top 10 things happening around the Charlotte region this Weekend;
Bring a blanket or lawn chair tomorrow night (July 8th) to South End if you are a Finding Nemo fan (or if you haven't seen it yet). The movie will be free, as well as the popcorn and beverages. The courtyard will open at 8 p.m. and the movie will start at dusk.
This coming Saturday, the Mint Julep Jazz Band Swing will be performing at Romare Bearden Park in one of the most beautiful settings in our city.
The show will go from about 6pm-9pm
For more information click here.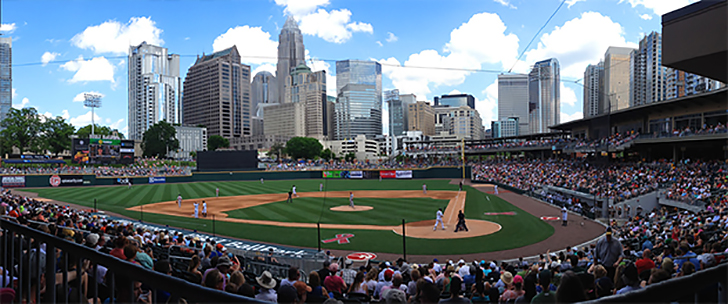 The Charlotte Knights will be taking on the Gwinnett Braves for 4 days this weekend in Uptown's BB&T ball park. Tonight and Friday night the games will start at 7:05pm, Saturday night it will start at 6:05pm, and Sunday afternoon the 4th game will start at 2:05pm
For more information or for tickets to any of the games (starting at $8 each) click here.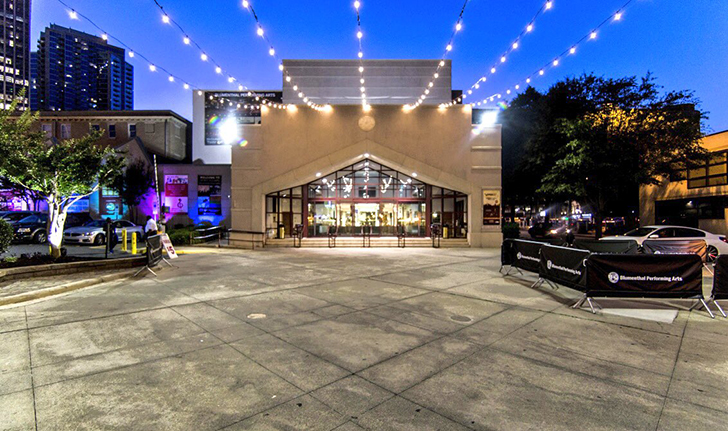 Check out a free movie in Uptown Charlotte's Spirit Square, put on by the Blumenthal Performing Arts Center. Bring your friends and enjoy a movie, free popcorn, and the summer weather in the new and improved Square at Spirit Square – other refreshments will be available for purchase.
Friday night they'll be showing Beat Street, and Saturday night they'll be showing Step Up – both nights will kick off at around 7:45pm
Find out more info by clicking here.
#5 The Wizard of Oz
Tonight is the grand opening of one of the most highly anticipated new shows to hit the big stage – The Wizard of Oz. Developed from the ever popular MGM screenplay, this production contains the beloved songs from the Oscar® – winning movie score, all the favorite characters and iconic moments, plus a few surprises along the way, including new songs by Tim Rice and Andrew Lloyd Webber.
There will be show times every night this weekend. For more information or for tickets click here.
Charlotte's largest body-building expo for fitness / sports enthusiasts and health conscious consumers is coming to the Convention Center this Saturday and Sunday. There will be over 20 live sporting events inside the expo. (including Grappling, Bodybuilding, Cheerleading, Powerlifting and Karate, and more)
For more information or tickets click here.
Tomorrow night the Unknown Brewing Company is re-releasing their Let's Get Tropical IPA, and to celebrate they'll be hosting a Luau during Friday Night Festival and will include; 5 Food Trucks, Live Music, Fire Dancing performed by Sparkplug Burns, Ukulele Playing, and more.
For more info click here.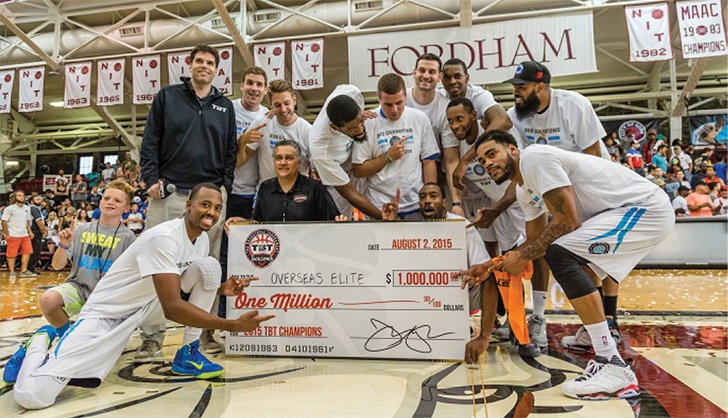 This weekend at the Grady Cole Center, join basketball alumni from local schools including Davidson, as well as former NBA players Josh Selby, Marshall Henderson, and Larry Sanders – begin their quest to win the world's only $2 million, winner-takes-all basketball tournament. Over the next two days, 16 teams will play in the South Regional to determine which four teams advance to the Super 16 in Philadelphia (to be featured live on ESPN). Tickets are $20 per day, which includes eight games on Saturday and four games on Sunday.
For more information or for tickets click here.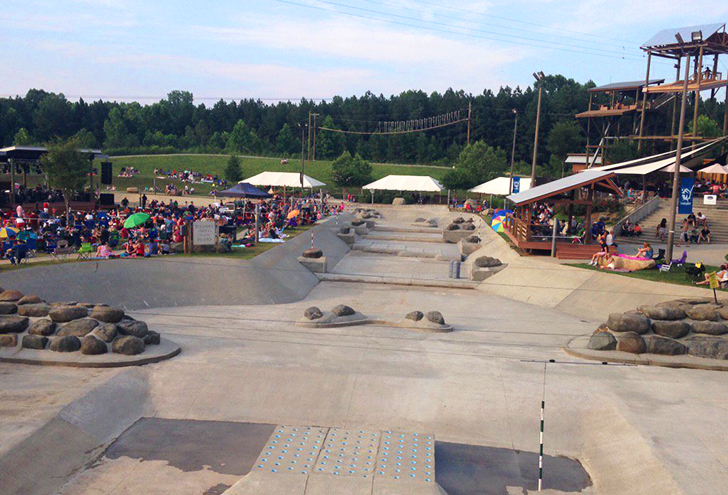 The water might be drained (due to the amoeba contamination), but the Whitewater River Jams are still happening – they are free concerts taking place every Thursday and Saturday evening through the end of September.
For more info click here.
The Ultimate Queen City Car & Bike Show is coming to the Park Expo (off Independance) this Saturday. It will have exotic cars & bikes from across the east coast. Come out and meet NFL players & their cars, in over 100,000 sq. ft. of exhibit space. There will also be bounce houses and games for the kids. All proceeds will go toward the Thomas Davis Defending Dreams Foundation.
For more information click here.
If you think other events should be on this list or future lists, let us know – Scott@CharlotteStories.com
Please share;
Comments
comments