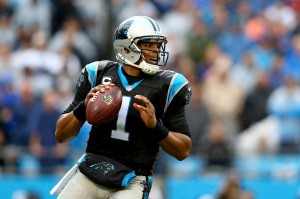 Brady left the NFL with a skip in his step, even though his last season was not one in which he took home the Super Bowl. He still knew he had spent many years manipulating the NFL odds and was the greatest quarterback of all time. 
He took home so many games, created so many uproars, and won the love of everyone, even those who lost to him countless times. He was a legend in the game, and the NFL will surely miss him very much. 
No one quite knows what to expect of the next NFL season, our first without Brady will be something to behold, and without him, it really is anybody's game. 
But, is Brady really the greatest of all time and why?
A Dedication To Learning 
Brady was a legendary quarterback, a smart one too. But it was not winning that caught his attention so much, though he did love to win. Who doesn't? 
But his coach Bill Belichick did speak of Brady and his approach to the sport and how he noticed that he loved to learn about his trade. 
Brady loved learning, and in any sport and any career, a passion to learn more about it makes you a better craftsperson. 
His work ethic and study of his work went hand in hand with his mental toughness, and he would shut out any doubts around his abilities. 
A Love For His Sport 
At the heart of who he was, Brady loved his sport. He was drafted 199th by the patriots, and he was not seen as a major draft pick, how wrong they were. But, in spite of this, he loved his sport. 
His potential was questioned for a while, but his passion for the game pushed him forward. When asked what motivates him, Brady simply answered "I love my sport. I love doing what I do". 
He said he wanted to keep doing it until he doesn't want to anymore. And, he did. He knew when his game was up, and knew when it was time to throw in the towel. 
But, it's not all about passion, football can only be done as a team.
Teamwork
Brady was not simply driven to be the greatest player of all time, he wanted to inspire those around him to be their best selves too. A big part of who he is, is found in his loyalty. He always remained loyal in his friendships with the Patriots and with the Bucs. 
His personality reigned high on the field and off of it, found in the dedication he showed to teammates new and old. 
While he was a mastermind on the field, he was even better as a person, as a friend. His teammates and friends refer to him as being like everyone's big brother. That is not only a great trait, but something a quarterback needs to be, in a strange way.
Why Is He The Greatest?
So, was he really the greatest? Definitely, at least the greatest we have seen yet! Sure, maybe in some years a young buck will come and take that title in his stead. But, for now, Brady is the reigning champion. 
What makes him the greatest though? His want to learn? His love for his team? His studiousness? Well all that and more, but, here are the factors we do know that define his skill. 
The Most Rings
There are many epic players out there who never won a Super Bowl, simply due to how hard it is. If we consider how Brady won the championship seven times over, we can't help but call him the greatest. 
What many other greats struggled to do, Brady did 7 times. It was almost a cakewalk for him. 
Brady has played a big game in around 50% of his seasons with the NFL, he was valuable to his team because he was sure to win, if not the Super Bowl, then at least one title was sure to come. 
He has been the quarterback equivalent of a lucky rabbit's foot. 
Oldest To Win A Super Bowl
Let us not forget that he only just retired. We didn't think we would do it when he won the Super Bowl with the Buccaneers. By that time he had been playing for over 2 decades. 
He was in his 40s, and he took home a Super Bowl, making him the oldest quarterback to win a Super Bowl in NFL history! 
Most Wins
Of course, he has 7 Super Bowl rings, but he also had the most wins of any quarterback, with a grand total over 230! He has 44 more than Peyton Manning, and his win percentage has been .769, which is more than any other quarterback. 
It just shows it really does pay off to love what you do. 
Brady loved what he did more than anything. He went into work every day with a smile on his face, eager to learn, eager to see his team, and the result was wins, Super Bowls and a title it will take a long time for someone to steal away from him.
Comments
comments