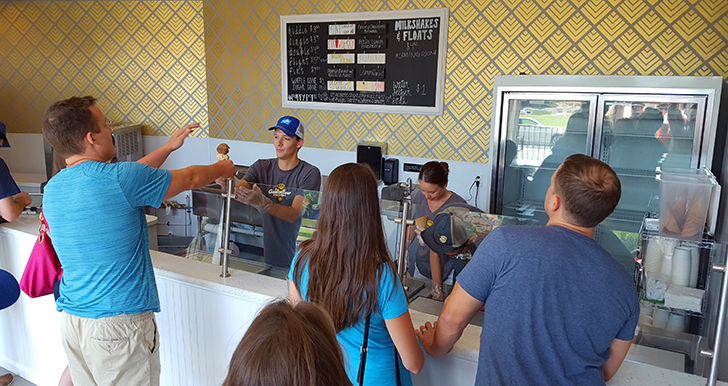 One of the best days of the year is finally here – happy National Ice Cream Day Charlotte!
To celebrate, restaurants and chains throughout the Charlotte region will be giving away free and discounted ice cream. Several national restaurant chains are celebrating National Ice Cream day with deals on Sunday and beyond.
McDonald's customers will even have the chance to win a "lifetime supply" of ice cream if they win the legendary 'the Golden Arches Cone' – the special cone will be given out today between 2pm-5pm at each location.
Here are the top 10 other restaurants serving free or discounted ice cream today:
Carvel: Buy any cup or cone and get a second one free.
Dippin' Dots: Get a free mini-cup during a two-hour window on Sunday. Check with local stores for specific times
Whole Foods: 2 pints of Ben and Jerrys for $6, today only!
Sweet Frog: All-you-can fit small cups for $4.44 to this weekend (7/14-7/16).
Marble Slab Creamery: Free small cone for the first 25 people to visit each store today.
McDonalds: The chance to win a lifetime supply of ice cream today between 2-5pm.
Monkey Joe's: Free ice cream cups for guests all day today.
PetSmart in Cotswold: Free doggie ice cream at their PetsHotel.
Your Pie: Get a free gelato today.
Wendy's: 50 cent Frostys today through August 25.
Comments
comments