With May being Motorcycle Safety Awareness Month, Forbes Advisor analyzed the top 100 cities across the U.S. to see which cities are the safest and most dangerous for motorcyclists in 2023.
They ranked cities based on the number of motorcycle fatalities per capita over the last decade and if motorcycle fatalities have increased or decreased since 2011.
Their report found that Greensboro was the 10th worst city in the nation with an average of 3 fatalities per 100,000 residents in 2023. Charlotte also ranks in the bottom half as the #47 most dangerous city for motorcyclists.
Charlotte has a motorcycle fatality rate of 12.66 per 100,000 residents and has experienced a 33% increase over the last decade.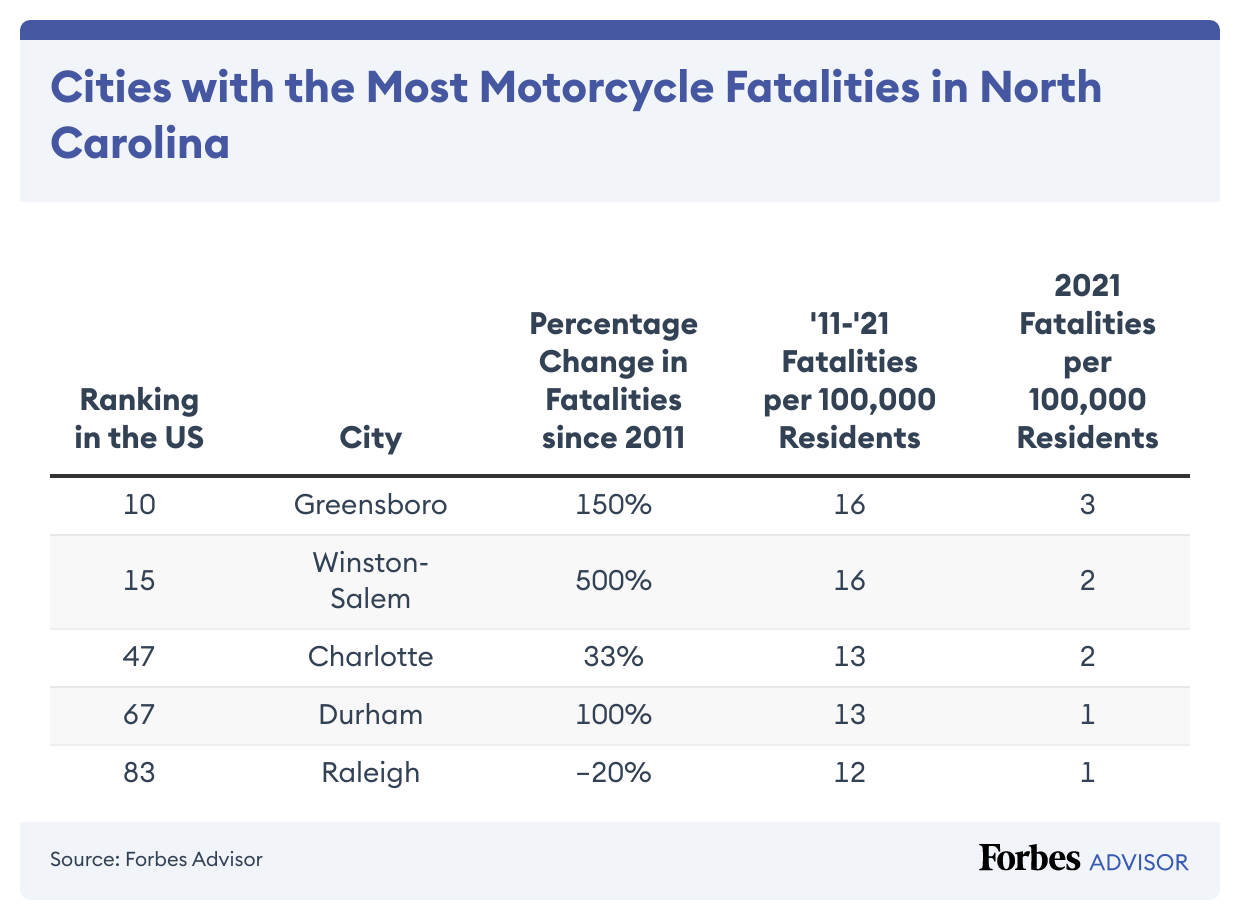 See the Top 100 Safest and Most Dangerous Cities for Motorcyclists in 2023 here: https://www.forbes.com/advisor/legal/auto-accident/most-dangerous-cities-motorcycles/
Comments
comments