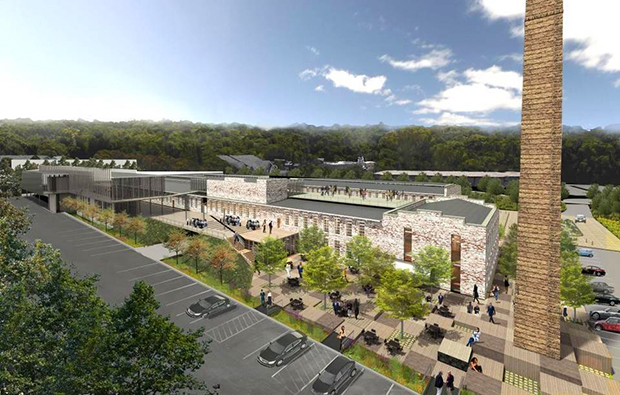 A historic 1891 mill just outside Center City is about to be transformed into a massive 160,000 square foot market and retail hub filled with unique shops and restaurants.
The developers want to keep the history of the building intact, while also transforming the complex into a modern pedestrian hub.
The new Highland Park mill makes even more sense when you consider it's right next to what will be the first stop on the new light rail line. (at the corner of North Brevard and East 16th)
The current plans call for a large courtyard facing uptown, 449 parking spaces, 60,000 square feet of restaurants, retail, and a farmers market, and 100,000 square feet of loft-style, open-floor offices, according to the Charlotte Observer.
Jay Levell, one of the main developers with White Point Partners commented, "We're going to create some of the best outdoor space in Charlotte." The large building's large windows will be restored to bring light in to the mill and create an "indoor-outdoor" feel as well.
Please share;
Comments
comments