A new report released by Indeed Jobs ranked the Charlotte Metro's Hickory-Lenoir-Morganton region among the top 10 in America for the highest adjusted salaries.
According to the report, "Jobs offer a premium in the Bay Area, Boston, Washington and New York. But those extra dollars go right back out to pay for higher rents and pricier meals. Adjusted for living costs, salaries are highest not in the big coastal metros, but in less attention-getting locales like Brownsville, TX, Kingsport, TN, and Huntington, WV."
If you're looking for the absolute best place to live, strictly in regards to adjusted income, here are the top 10 metros in America, based on Indeed's latest 2018 data;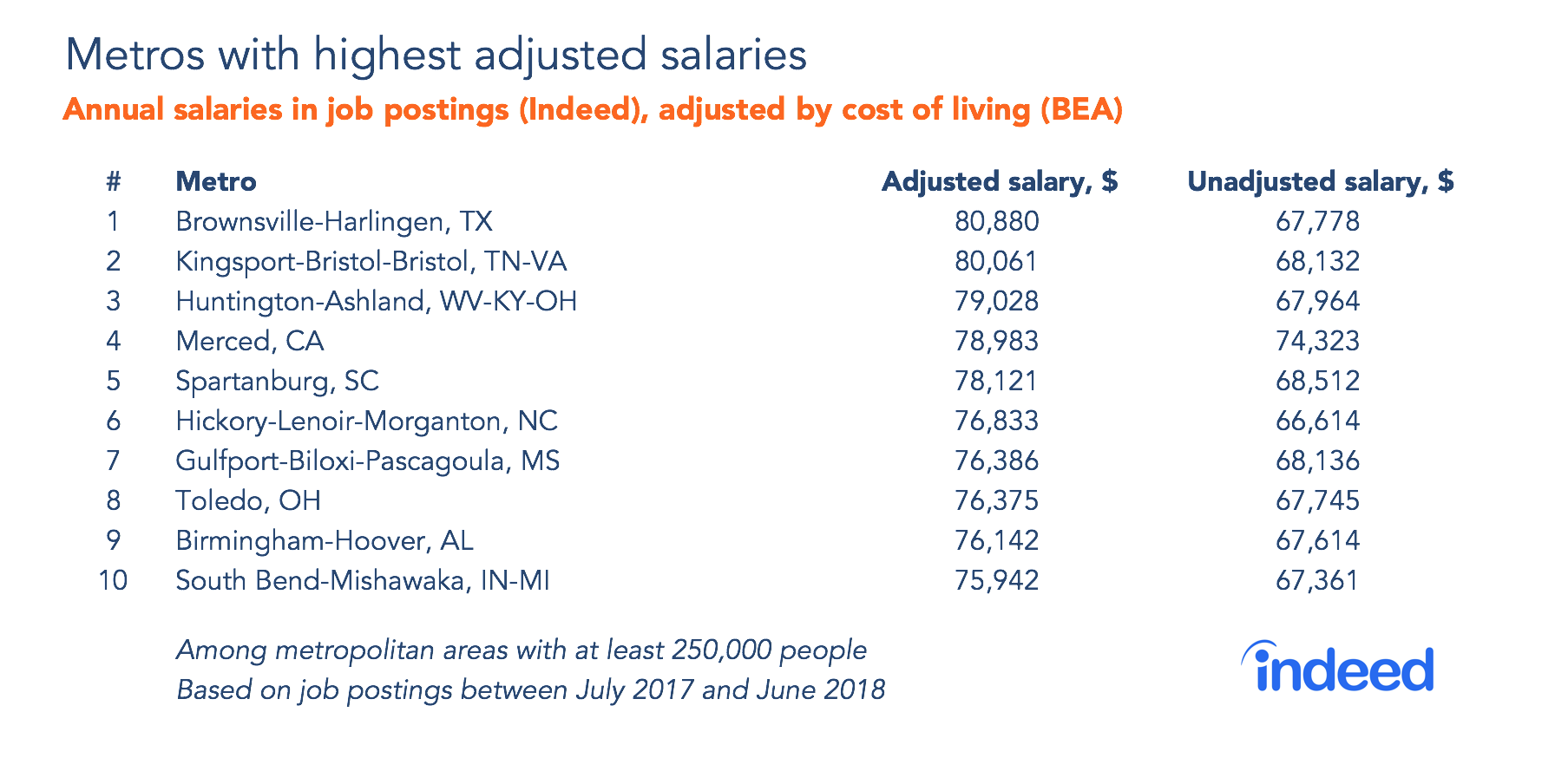 Before moving to Hickory, however, you may want to consider that they've also been ranked as being one of the least educated in America and having one of the highest opioid epidemics in America.
What are your thoughts on the Hickory-Lenoir area? 
Comments
comments