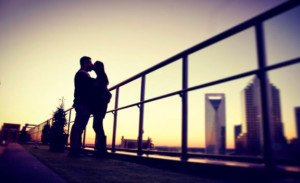 Technology has provided us with a wonderful opportunity to connect with our loved ones from distant areas and even meet new people outside our social circle. Through social media platforms, we can share all things about ourselves and talk with someone anytime and anywhere. 
Dating apps and sites have become more widely accepted by many people from all parts of the world in the previous decade. Many platforms have emerged with improved features to cater to the changing needs of male and female love seekers.
What you should know about online dating
There are lots of nice and amazing aspects about online dating. Nonetheless, not all things about the latter are worthy of praises. Whether you're new to virtual dating or you're interested in giving it a shot, here are important things you should know.
We become more picky and judgmental 
Admit it. When you're browsing profiles online, you're quick to judge others by their looks or profile even though you haven't talked to them once. Studies suggested that a user's display picture plays a huge role in our decision whether to accept or reject this person. 
Dating platforms have given us many or hundreds of choices, so picking only one seems impossible or challenging. What's more, there are various dating apps and sites to choose from. If you don't want to go through them one by one or you can't decide which one is the best for you, read highly detailed reviews about dating apps and sites that you surely find helpful.
Finding a serious partner is challenging
While many individuals rely on dating platforms to find a partner, it's undeniable that some users are simply using these tools to pass the time and search for a sex partner. The anonymity on these apps and sites also makes the love search more tricky. At the first glance, you can't identify who among its users are using their real image or name. 
It's, for this reason, some women employ the services of gentlemen escorts who act as plus ones to events, drinking buddies, and sometimes, wingmen at the bar.
Long-distance relationships have low success rates
The number of couples meeting from dating platforms is increasing each year. Even virtual relationships leading to strong marriages have also increased. In spite of all these positive events, several studies claim that long-distance relationships last for a few years or months. With its various restrictions, maintaining your burning passion within a virtual relationship is difficult, which eventually leads to a breakup.
Our privacy and security can be compromised
In the digital age, everyone has a profile on social media or other online platforms. The ease of access to the information we've provided online can put our privacy and security at risk. This is why you have to make sure that you don't give too many personal details on dating platforms to protect yourself from scammers or criminals. 
Final key takeaways
Online dating has its ups and downs. However, with its proper use and by taking precautionary measures, we can definitely make our online dating experience meaningful and worthwhile. There are lots of positive developments that would occur in dating apps and sites in the years to come, Virtual Reality is an example. These upcoming changes will surely give us a better experience in dating online.
Comments
comments