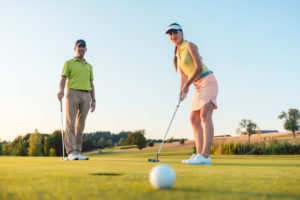 This is the age of fashion where everyone wants to look unique in their way. Many of us are conscious about our looks and want everything to be perfect in our attire. So, if you are a fashion enthusiast then this article is a must-read to you.
In this article you will get well acquainted with the popular eyewear accessories trends you must be tried out by you to stand out completely.
So, here is the list of trendy glasses for women to enhance their looks. 
Cat Eye Glasses
Cat eye glasses have been popular since world war 2 and are still the best friends for women having faces of any shape. What are cat-eye glasses though? They are glasses with round lenses with pointed tips at ends where the lenses meet the legs of the frame. If your face is round with fuller cheekbones then these glasses will enhance your looks by providing a geometry to your face. On the other hand, if you have a square-shaped face these glasses can provide angles to your face. 
Imagine yourself in the trendiest fashion, wearing cat-eye glasses, roaming the streets. The diva in you should be satisfied no matter what you wear, these glasses are a good way to sate her. They look stunning on any lady who wears them, any kind of praise is an understatement for these glasses.
Oversized Glasses Chains
If you are fashion enthusiastic then these pairs of glasses can make you look unique. Inspired by the retro look, these glasses are very handy. These easy to use eyewear can make you look gorgeous with chunky metal chains for holding the glass frames. While haters might argue that these chains hold no value to the design and make the sunglasses bulky, beauty lies in the eyes of the beholder. You need to be a true fashionista to understand the importance of these chains in the aesthetic of these glasses.
Sunglasses can get scratched, they can break at times. These chains protect them from breaking, rather than from even touching the ground. Fashion is costly, so even the tiniest scratch can be a blemish to your entire attire. To prevent that from happening these chains are an innovation, which cannot be ignored by anyone.
Trendy Tortoiseshell Glasses
Tortoise shell glasses gained popularity in the 1920s are still the trendy ones these days. These glasses come in different ranges and varieties. The glasses were initially banned in the mid-1970s to avoid the extinction of the animals. However, it has been introduced in the market. It's ironic, how a pair of sunglasses named after the slowest animal on this planet was one of the fastest glasses to gain popularity.  
The different varieties of these glasses are 
Classic tortoise: Also known as "Havana" they majorly come in a combination of orange with black colours. 

Tokyo tortoise: These glasses are available in yellow,  brown and black colours. They are also available in green hued patterns. 

Coloured tortoise: As the name suggests these tortoise glasses are available in different bright colours such as; red,  blue and green colours.
There are a variety of glasses that can be spawned from this design, there can be a plethora of designs. So get creative.
Vintage, Large Round Glasses
Vintage round glasses are another variety of glasses that are in the fashion trends these days. Famous from the early days, these pairs of glasses can add more elegance and beauty to your looks and can make you look gorgeous. 
Old is gold, this statement holds true for these glasses. They are simple and contain a round metal rim that holds these glasses. These glasses are oversized, so the metallic silver or gold would increase the lustre of your skin and make you an irresistible presence for others. While being stylish, they also act as a protective layer in front of your eyes. However, these glasses can get scratched easily, attributed to their large size.
They are also available in different varieties such as:
Round Pince Nez Glasses

Windsor vintage round glasses

John Lennon's glasses

Harold Lloyd glasses

Marshwood round vintage glasses
Conclusion
Glasses are an essential part of people's lives nowadays, while they are an important part of a person's fashion statement, they also act as an amplifier to a person's vision. So, take good care of your glasses, wear trendy ones, but don't forget the impact they have on your eyes.
Comments
comments