This past Friday a rare surface-level 2.1 magnitude earthquake was reported near the heart of Pineville.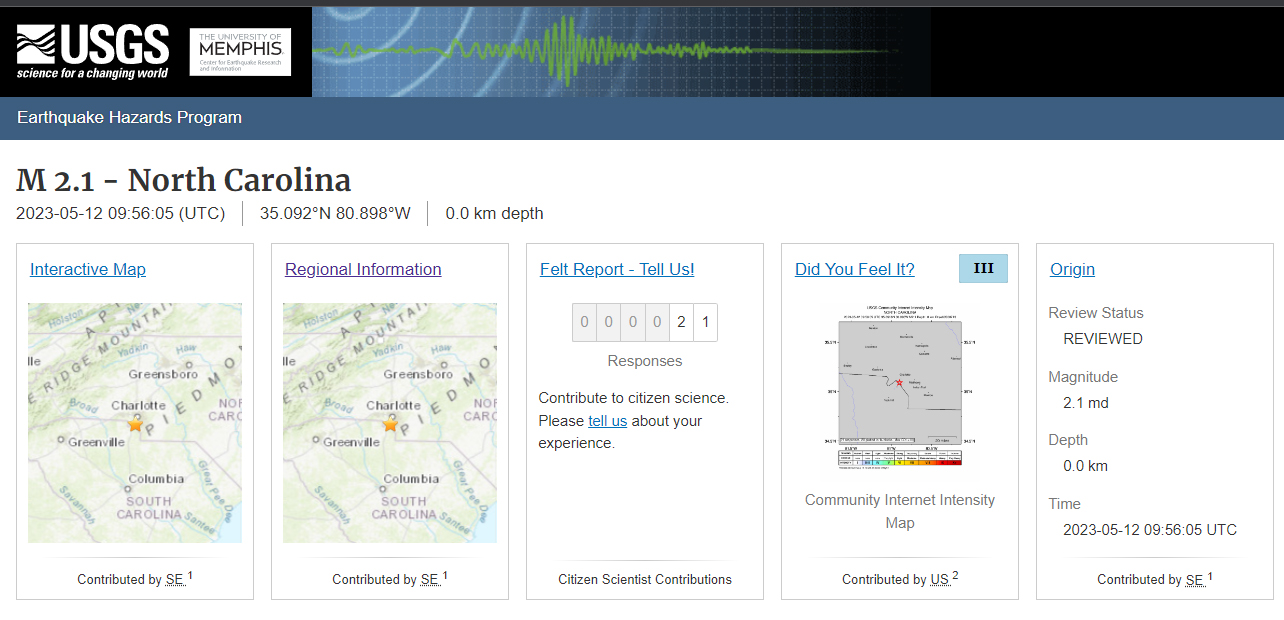 Due to the shallow nature of the quake, a massive 'boom' was heard as far as Charlotte, Fort Mill, and Ballantyne, leading many to speculate that the rumbling was actually caused by a massive blast or explosion.
In several social media posts, however, local meteorologist Brad Panovich confirmed that the shacking and boom was actually from a geological earthquake.
"Geologists using data from 16 seismographs from across the southeast, which recorded it took 2.5 hours to review the data and determined it was an #Earthquake. No blasting was reported this morning at the local quarries or construction sites," Panovich said "Those types of events don't appear on 16 seismographs, and geologists at USGS know what those look like in the data."
Earthquakes have been increasing in frequency around the Charlotte region over the past few years. Last year, we experienced the largest earthquake in over 100 years when a 5.1 magnitude quake hit Sparta, NC, and since then, dozens of aftershocks have continued to rattle our state.
According to USGS.gov, "Moderately damaging earthquakes strike the inland Carolinas every few decades, and smaller earthquakes are felt about once each year or two."
Did you feel this weekend's Pineville quake? 
Comments
comments