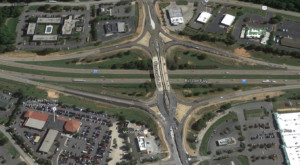 The NCDOT us about to start construction on a new northbound lane on I77's exit 28 in Cornelius. The exit is currently one of the most congested in the region and town officials have been requesting additional lanes for years.
Officials are hoping the new lane will alleviate backups on Catawba Ave. and Torrance Chapel Road.
Construction also continues to progress on the highly contested toll lanes on I77, which has recently been voted one of the worst highway projects in America.
What do you think the best way to relieve Lake Norman traffic is?
Comments
comments