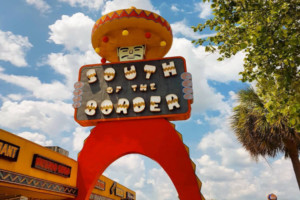 The U.S. is still hit hard by the COVID-19 pandemic, and different states have reopened at different rates. Some states have paused their reopening plans or have even reversed course and issued new restrictions. Despite that, new unemployment claims decreased week-over-week on September 21, which shows that we're making progress toward recovery.
There are currently 13.6 million Americans unemployed due to the COVID-19 pandemic in total. Last week, there were 837,000 new unemployment claims nationwide, which is a lot fewer than the 6.9 million during the peak of the pandemic (an 88% reduction).
To identify which states' workforces are experiencing the quickest recovery from COVID-19, WalletHub compared the 50 states and the District of Columbia across three metrics based on changes in unemployment claims.
This past week, South Carolina ranked as the 9th fastest recovering state and North Carolina ranked as the 33rd.
Detailed Findings
| State | Change in Unemployment Claims (Latest Week vs. Last Year)* | Change in Unemployment Claims (Latest Week vs Start of 2020)** | Change in Unemployment Claims (Since Start of COVID-19 Crisis vs. Last Year)*** |
| --- | --- | --- | --- |
| South Dakota | 58.50% | -41.46% | 1438.73% |
| Oregon | 61.08% | -21.16% | 593.60% |
| Missouri | 103.03% | -12.99% | 931.78% |
| West Virginia | 97.11% | 13.55% | 882.15% |
| Pennsylvania | 123.49% | -17.92% | 747.90% |
| Vermont | 128.92% | -16.18% | 753.40% |
| Connecticut | 148.57% | -35.74% | 615.80% |
| Iowa | 123.52% | 9.42% | 761.03% |
| South Carolina | 160.51% | -31.31% | 1276.17% |
| Wyoming | 144.30% | 9.97% | 784.78% |
| Michigan | 143.59% | 36.59% | 1204.01% |
| Ohio | 143.36% | 59.42% | 1060.47% |
| Utah | 166.34% | 62.65% | 893.85% |
| Oklahoma | 178.00% | 53.31% | 1802.44% |
| Kentucky | 205.69% | 40.17% | 1715.43% |
| Wisconsin | 264.95% | -15.02% | 780.97% |
| Maine | 299.18% | -11.91% | 1444.85% |
| Maryland | 231.21% | 112.43% | 1069.03% |
| Delaware | 243.79% | 92.91% | 937.00% |
| Minnesota | 292.66% | 31.37% | 1275.93% |
| Colorado | 248.01% | 104.57% | 1245.39% |
| Arizona | 177.08% | 232.38% | 783.00% |
| Idaho | 332.11% | -4.43% | 941.89% |
| New Jersey | 292.85% | 71.73% | 654.86% |
| Texas | 215.76% | 224.03% | 966.50% |
| Washington | 296.23% | 109.74% | 1154.66% |
| Tennessee | 235.23% | 217.83% | 1196.50% |
| North Dakota | 371.07% | 11.00% | 1110.47% |
| Alabama | 336.51% | 71.63% | 1161.14% |
| Arkansas | 310.40% | 114.44% | 805.39% |
| Montana | 321.31% | 98.33% | 833.57% |
| Illinois | 310.76% | 136.89% | 753.57% |
| North Carolina | 278.71% | 239.20% | 1604.87% |
| Indiana | 363.22% | 142.26% | 1620.23% |
| Mississippi | 337.58% | 252.89% | 1369.69% |
| District of Columbia | 336.78% | 260.50% | 1082.29% |
| Rhode Island | 473.77% | 54.21% | 870.07% |
| New York | 511.11% | 48.44% | 952.67% |
| Alaska | 354.62% | 301.33% | 927.90% |
| New Hampshire | 437.53% | 190.58% | 2069.02% |
| Virginia | 429.03% | 253.29% | 1751.87% |
| New Mexico | 400.14% | 337.55% | 1160.76% |
| Nevada | 419.57% | 312.85% | 1103.87% |
| Hawaii | 490.71% | 234.36% | 1112.62% |
| Massachusetts | 570.78% | 160.26% | 974.09% |
| Florida | 444.91% | 535.77% | 2159.19% |
| Nebraska | 703.85% | 166.24% | 1093.12% |
| California | 580.73% | 515.96% | 847.21% |
| Georgia | 849.98% | 152.47% | 2845.78% |
| Louisiana | 855.40% | 828.89% | 1753.17% |
| Kansas | 1149.67% | 646.46% | 1099.88% |
Comments
comments