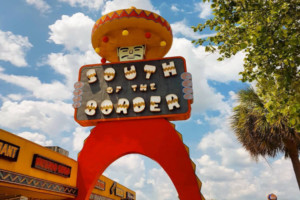 New unemployment claims decreased week-over-week on May 24, and were 94% below the peak during the COVID-19 pandemic. Overall, there were 385,000 new unemployment claims nationwide, which is a lot fewer than the 6.1 million during the peak of the pandemic.
To help add some context to these statistics, the personal finance website WalletHub just released updated rankings for the States Whose Unemployment Claims Are Recovering the Quickest.
In their report, they found that South Carolina was ranked #1 in the nation last week for the recovery of their unemployment numbers and North Carolina came in at #27.
States Whose Unemployment Claims Are Recovering the Quickest
| State | Recovered Most Since Last Week  | Recovered Most Since Start of COVID-19 Crisis  |
| --- | --- | --- |
| South Carolina | 1 | 3 |
| Wyoming | 2 | 39 |
| Vermont | 3 | 47 |
| South Dakota | 4 | 2 |
| Arkansas | 5 | 12 |
| North Dakota | 6 | 22 |
| Kansas | 7 | 6 |
| New York | 8 | 27 |
| Arizona | 9 | 8 |
| Minnesota | 10 | 7 |
| Idaho | 11 | 46 |
| Florida | 12 | 4 |
| Montana | 13 | 31 |
| Connecticut | 14 | 32 |
| Oregon | 15 | 37 |
| Nebraska | 16 | 15 |
| New Jersey | 17 | 14 |
| Wisconsin | 18 | 36 |
| Massachusetts | 19 | 30 |
| Missouri | 20 | 24 |
| Iowa | 21 | 23 |
| Washington | 22 | 10 |
| Mississippi | 23 | 18 |
| New Hampshire | 24 | 1 |
| Ohio | 25 | 43 |
| Texas | 26 | 38 |
| Hawaii | 27 | 21 |
| North Carolina | 27 | 5 |
| Kentucky | 29 | 11 |
| Alabama | 30 | 35 |
| Tennessee | 31 | 29 |
| Michigan | 32 | 13 |
| Indiana | 33 | 20 |
| California | 34 | 33 |
| Maine | 35 | 9 |
| Pennsylvania | 36 | 17 |
| Colorado | 37 | 28 |
| Nevada | 38 | 34 |
| West Virginia | 39 | 49 |
| Illinois | 40 | 26 |
| Louisiana | 41 | 15 |
| Maryland | 42 | 25 |
| District of Columbia | 43 | 42 |
| Utah | 44 | 44 |
| Georgia | 45 | 19 |
| Alaska | 46 | 48 |
| Oklahoma | 47 | 41 |
| Virginia | 48 | 40 |
| New Mexico | 49 | 45 |
| Delaware | 50 | 50 |
| Rhode Island | 51 | 51 |
Rank 1 = Most Recovered
Comments
comments