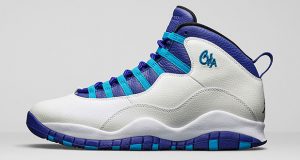 You thought sneakerhead was a boys' club?? Well, think again! In what today seems to be a competition in gender equity, women are now joining the sneakerhead gang, and athletic brands are paying attention.
Five per cent increase in the last year, which is the rate at which the sneaker market for women is growing. It's true; over the years, the sneaker market has been a male-dominated industry. Look at sneaker blogs – they make this trend evident. 
But with big brands like Nike unveiling female-focused sneakers, the sneaker culture is about to upend. There is a process to the madness, however. According to market research company NPD Group, between 2016 and 2017, sales in men's footwear increased by 2 per cent.
On the other hand, the sales in women footwear increased by 5 per cent, a number that is significantly higher in monetary value. This noticeable growth in women footwear over the men's has spiked interest in many shoe companies. 
During the 2018 Paris fashion week, for example, Nike introduced Unlaced, a female-focused retail concept that was set to debut on the 27th of March the same year. The concept, focusing primarily on women, was set to take new sneaker styles customized for women online as well as in shop-in-shop locations.
Social media has also played a significant role in the boost for women sneakers. Influencers like Aleali May and Jess Gavigan have established themselves as sneakerheads. Aleali is the second woman to collaborate with the Jordan brand of sneakers. 
A brand like Nike has also worked with the online group, International Girl Crew, to create women sneakers. The girl group is creating an online community that is empowering girls and female designers that have joined the sneaker bandwagon. 
NPD vice president and senior industry advisor, Matt Powell, says that athletic footwear has long-neglected women. But he also recognizes that this failure presents a great opportunity. Women have spent many years buying boys shoes, but it is time for a change. 
And with startup companies like Allbirds and Shoes of Prey, the female sneaker market looks promising. Nike, for instance, was hoping that the women sneakerhead business would grow from $6.6 billion in 2017 to $11 billion by the end of this year, 2020. 
To that effect, Nike initiated other women's business that included Nike FE/NOM Flyknit Sports Bra and other plus-size shoe options back in 2017. Another inclusion made by the company was the Fast Company Innovation by Design Award for General Excellence award-winning Nike Pro Hijab. 
What's surprising is that Nike, with its Unlaced innovations and new designs, was only playing catch up. A company like Amazon was already present in the women market with the editorial selection "The Ones." Nike competitors, like Adidas, were also looking to join the focus on women's initiatives.
Adidas was doing this by working in collaboration with female artist-designers. Women Win, an organization that offers girls empowerment opportunities in Pakistan through sports, worked with Adidas to design bespoke sneakers that represented each state of the United States.
Selfridges, a British department store, also unveiled a women's sneaker space that featured 700 different styles from different brands that included Nike, Vans, Gucci, and McCartney. These brands are now putting all their resources and might into women-specific technology. And now, women sneakers have gone mainstream. 
Conclusion
Barriers that have long prevented people from participating or accessing sport are lifting. The power of sports in humanity is becoming more and more significant. Women that have sports in their backgrounds are immensely known to be successful throughout their lives. Thus, it is time to invest in women footwear, and Nike's archive is living proof. Females are the future of sneakers. 
Comments
comments