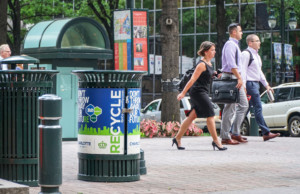 With International Women's Day coming up, TFF released a study to predict which major US cities will offer more to women in business over the next decade, based on a study of recent key business trends.
The study analyzed the data based on six criteria, including; women in executive positions, gender pay gap, female owned business, future job growth, population growth, and economic growth.
North Carolina proved really strong, securing two of the highest spots in the report, including Raleigh at #2 and Charlotte at #8:
Do you think Charlotte is a top city for women in business? 
Comments
comments