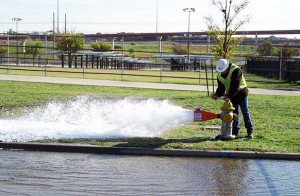 With the 2018 school season fast approaching, some parents are now becoming concerned over the increased levels of lead at Charlotte Mecklenburg Schools.
According to the EPA, schools are required to take action if lead found in their water system exceeds 15 parts per billion, yet some schools that have been tested at 400 parts per billion have yet to make changes.
During the latest test, 24 schools tested positive for high lead levels, and while most have taken action, some have yet to clean up their pipes. Some of the highest schools which have yet to do anything are  Dorothy J Vaughan Academy of Technology at 120 parts per billion and Trillium Springs Montessori at 430 parts per billion.
According to the EPA, kids are especially vulnerable to lead exposure.
They note that, "in children, low levels of exposure have been linked to damage to the central and peripheral nervous system, learning disabilities, shorter stature, impaired hearing, and impaired formation and function of blood cells."
You can see all the lead level reports for schools in CMS here.
Comments
comments