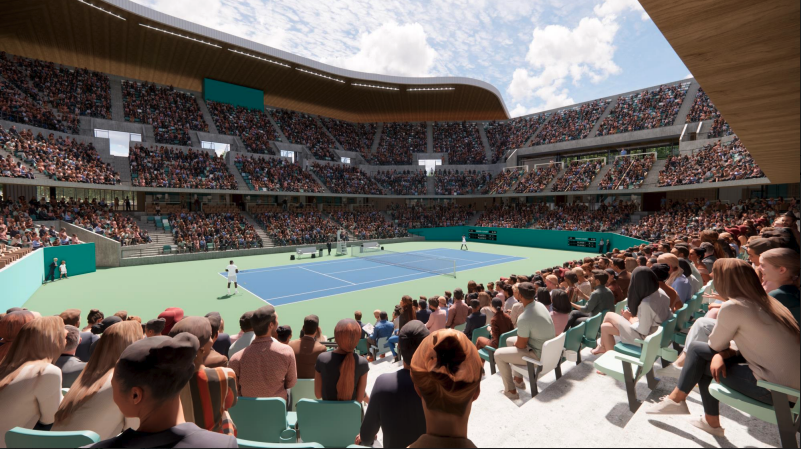 Charlotte city leaders convened for a joint economic committee meeting yesterday to delve into the details of Project Break Point, an ambitious $400-million tennis center proposed for the River District.
West Charlotte's new River District development aims to transform the area into a bustling hub of activity and community. Spanning approximately 1,400 acres along the scenic Catawba River, the River District encompasses a diverse range of residential, commercial, and recreational spaces, creating a dynamic environment for residents and visitors alike.
Project Breakpoint would build a sprawling tennis campus in the heart of the River District that would feature at least 30 total tennis courts, including a 15,000-seat center court, 5 match courts, and numerous practice facilities.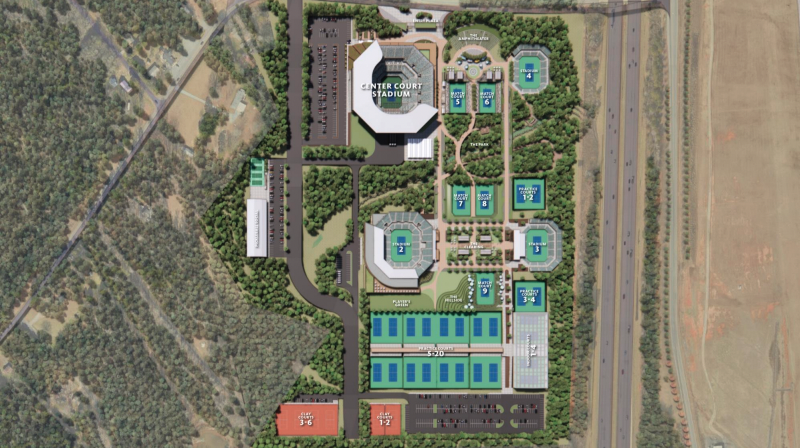 The Project Break Point developers have set their sights on hosting the esteemed Western & Southern Open, one of tennis' most prestigious tournaments, at the proposed 50-acre stadium and campus by 2026. They also plan to host over 50 additional tournaments, ranging from collegiate to junior and lower levels, along with an array of concerts, festivals, and corporate events.
Beemok Capital is seeking $132 million in funding from the City of Charlotte and Mecklenburg county for the project, roughly a third of the projected cost for this ambitious project. The ultimate decision on whether to proceed with the public-private partnership is expected to be made by the end of summer, as local elected leaders evaluate the potential benefits.
City leaders discussed the pros and cons of such a partnership at yesterday's economic meeting:
What do you think about the new project?
Comments
comments