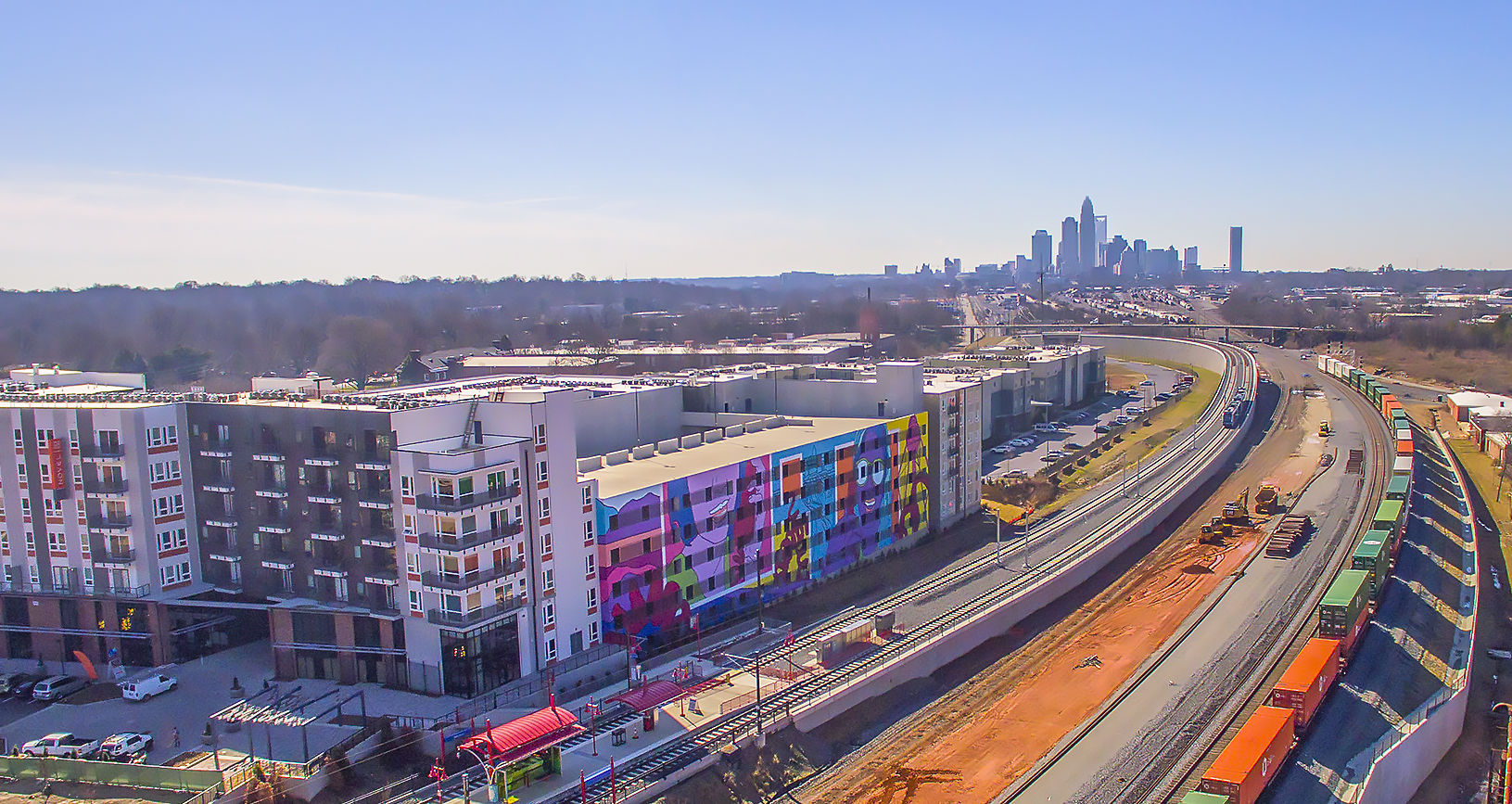 In spite of Charlotte's recent apartment development surge, our city is still seeing unprecedented rental rate increases.
ApartmentList.com just released their July 2019 rental report, showing the Queen City in one of the sharpest rent spikes in the past 12 months, with rates increasing an average of 0.5% over the past month (bringing the total year-over-year increase to 2.2%).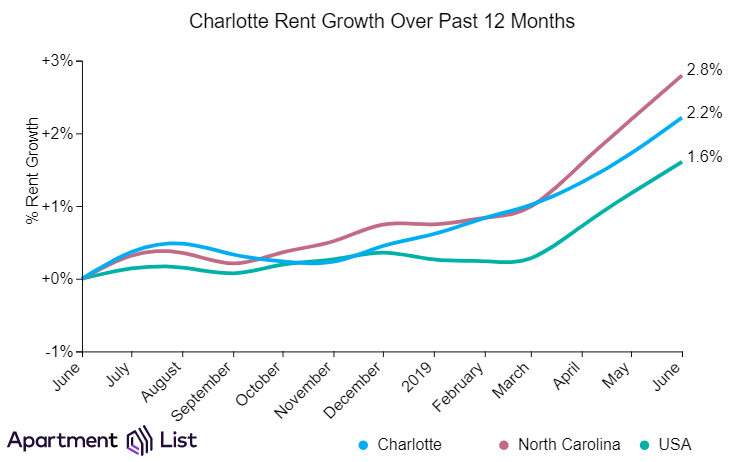 Our rental rate growth lags the state average of 2.8%, but exceeds the national average of 1.6%.
Cary is the most expensive of all North Carolina's major cities, with a median two-bedroom rent of $1,290, which grew at the fastest rate in the state (4.4% year-over-year). Wilmington, High Point, and Durham have all experienced year-over-year growth above the state average (4.2%, 3.8%, and 3.7%).
Charlotte rents are still more affordable than many comparable cities across the nation, but that may soon change as our rate growth continues to outpace most other cities.
For more information check out Apartment List's national report here.
Comments
comments