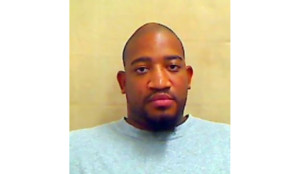 Another inmate has just escaped this year from the Gaston Correctional Center in Dallas, NC – the third escape so far this year.
34-year-old Montavious Miller of Mecklenburg County was reported missing at 9 p.m. on Wednesday, May 2nd. Miller was serving a 10-year, 8-month sentence as a habitual felon. He was first admitted to on Aug. 31, 2013, and was scheduled for release on Dec. 12, 2021. He is from Mecklenburg County.
Miller is described as an African-American male standing 5′ 9″ tall and weighing 204 lbs. He has a shaved head and brown eyes.
If you have any information about Miller's whereabouts, please call Gaston County Police at (704) 866-3320.
According to the North Carolina Department of Public Safety, there have been at least 15 prison escapes in North Carolina since last year, a third of those were from Gaston Correctional, including;
Thomas Walker escaped from the Dallas, NC prison in March, 2018. He was serving a five-year sentence for larceny. He turned himself in the day after his escape.
David Woods escaped from his work assignment in February, 2018. He was serving a life sentence for second-degree murder. He died the same day of his escape when his pickup truck crashed on I-85.
Tony Meeks escaped from the Dallas, NC prison in June, 2017. He was serving time for robbery with a dangerous weapons. He was caught a short time later.
Brian Sweeting escaped during his work release job at Ruth's Salads in Charlotte in March, 2017. He was serving a sentence drug trafficking and possession of stolen goods. He was caught a short time later.
Gaston Correctional Facility in Dallas is a minimum-custody prison which houses about 240 inmates at any given time. As of March 31, it was holding 81 habitual felons, 33 men convicted of murder, 20 convicted of robbery with a dangerous weapon and 4 men who were convicted of rape.
Comments
comments