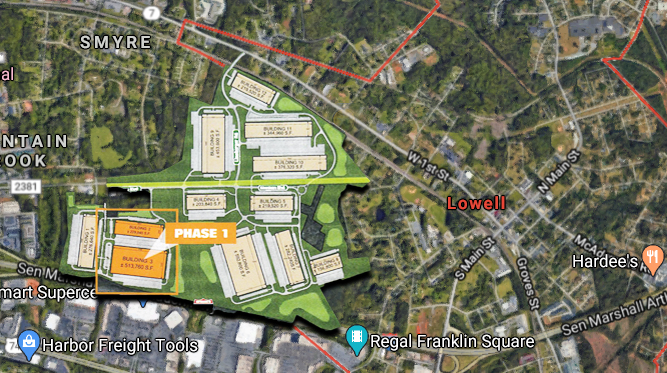 Plans are now moving forward to transform the quaint Gaston County town of Lowell into one of the Charlotte region's primary industrial hubs.
According to a press release from Lowell, NorthPoint Development just closed on the 365-acre piece of land "that will house a 3.6 million square feet of Class A industrial space, Gateway85". This will become one of the largest industrial parks in the Charlotte region.
"We are particularly excited about this project and its proximity to the I-85 corridor. The
Gastonia area is quickly becoming a new frontier for industrial projects like Gateway85,"
Donny Hicks, Economic Development Official in Gaston County said.
This past August, the Lowell City Council rushed through a rezoning vote to pave the way for the massive 300-acre industrial park.
After hearing comments from 2 local residents, the city council voted 3-1 to rezone the currently wooded 81.99 acre parcel #127779 and the 14.32 acre parcel #127822 from C-2 Commercial (office, retail, etc) to I-2 Heavy Industrial (factories, distribution hubs, etc).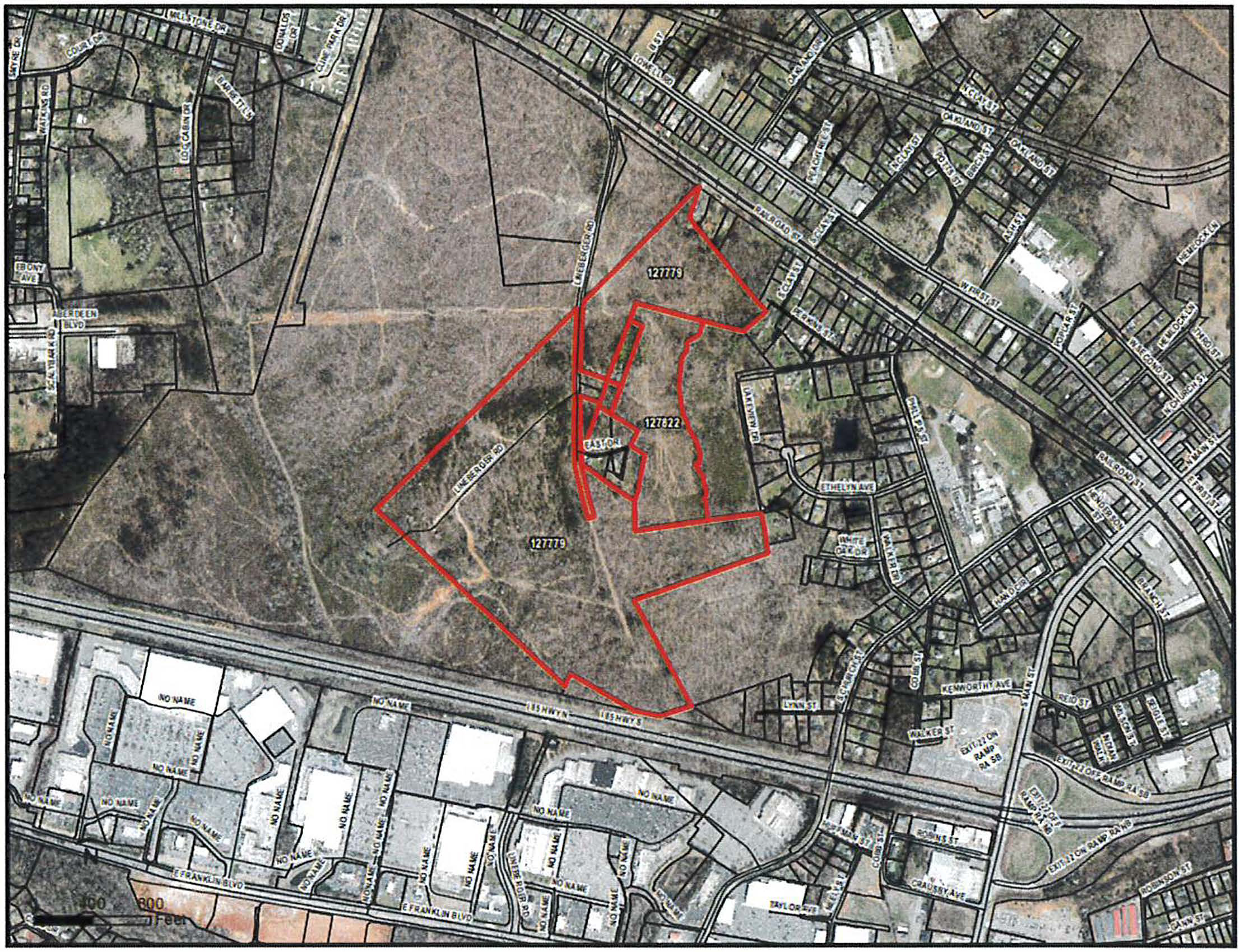 According to Lowell's city zoning ordinance, I-2 Industrial zoning differs from I-1 Industrial (light industrial), in that it allows for much higher noise, light, and air-polluting facilities.
Specifically, Lowell's UDO (Unified Development Ordinance) states that, "the I-2 district is established in order to provide sites for activities that involve major transportation terminals, and manufacturing facilities that have a greater impact on the surrounding area than industries found in the I-1 district. I-2 districts shall generally not be located adjacent to any property that is zoned for residential use".
Those who voted in favor of the rezoning included council members Phil Bonham (philbonham@ymail.com – 704-674-1452) and Ken Ervin (ervinkd@gmail.com – 704-813-1586), and Thomas Gillespie (thomasgillespie1@att.net – 704-824-1249). Council member Candy Funderburk (candacefuderburkcf@gmail.com – 704-678-0292) voted against the rezoning, saying it would cause too much heavy traffic through downtown Lowell. Council member Shane Robinson (srobinson.lowell@att.net – 704-898-4796) was not present during yesterday's meeting and did not cast a vote.
The proposed development also includes roughly 200 acres in the city of Gastonia, making the whole industrial complex roughly 1/3 the size of the entire city of Lowell:
Traffic from 3.8 million square feet of industrial facilities would be funneled out through Aberdeen onto Cox Road and up Lineberger Rd onto West 1st Street:
The new project is being spearheaded by Missouri-based NorthPoint Development (NPD), a large-scale developer who described themselves in their proposal as being "one of the most active owners of industrial space in the country".
Similar developments NPD has recently built include the 2.5 million square foot Riverside Horizons industrial complex in Riverside Missouri:
and the 3.8 million square foot Dallas Global Industrial Center in Dallas, TX:
There is now an online Change.org petition to stop the industrial complex from coming to Lowell.
What are your thoughts on Lowell's new industrial complex?
Comments
comments