Piedmont Lithium has received federal approval to continue with their North Carolina lithium mine project, according to a press release from the company.
Piedmont currently owns almost 1,200 acres in western Gaston County, on which they plan to open America's largest lithium mine to power electric cars and smart grids around the world.
According to the company's website, their land sits on the  'world-class Carolina Tin-Spodumene Belt (TSB)', which is described "as one of the largest lithium regions in the world and is located approximately 25 miles west of Charlotte, North Carolina."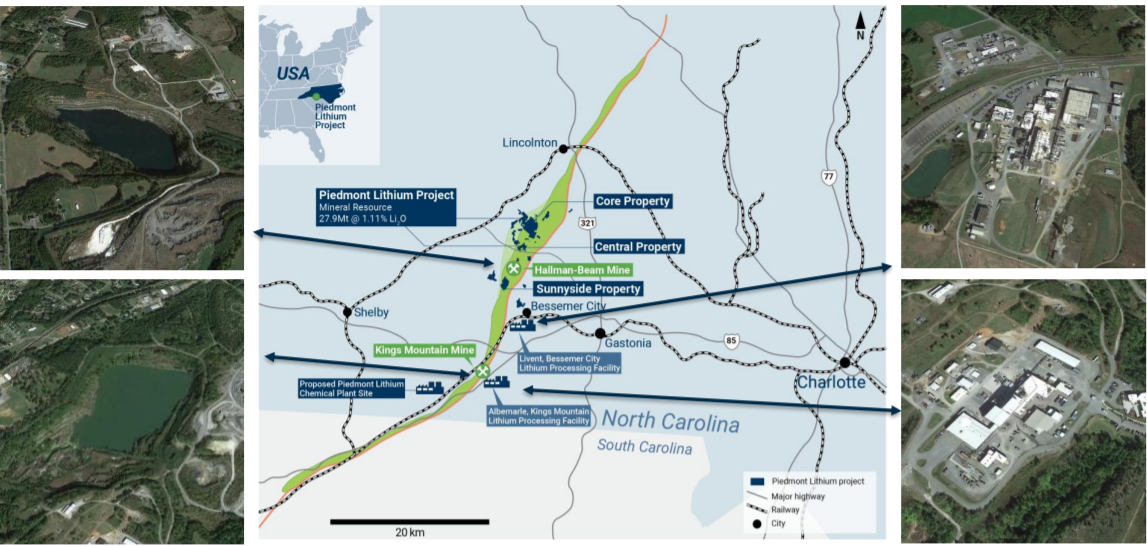 This past Wednesday, the company selected Hatch to conduct their prefeasibility study (PFS). Hatch is a global leader in lithium conversion, having successfully completed projects in China, Australia, Namibia, Portugal, and elsewhere.
"Piedmont Lithium is advancing a conventional lithium hydroxide project in an enviable location. Hatch is fortunate to have been involved in many of the world's most prominent lithium processing projects", said Rob Fraser, Hatch's Global Lead. "We look forward to helping Piedmont on this exciting project. This will be an important project for Hatch, and we have assembled a strong and highly experienced team to complete the PFS."
Piedmont hopes to have their feasibility studies completed in 2020 and their mine open by the end of 2021.
Comments
comments